How to Install an Office365 Outlook Plugin in vTiger CRM?
There are Two steps process to install this plugin downloaded from CRMTiger.com website and Microsoft Appsource 
Note : In order to have Office 365 outlook integration with vTiger works, you must have an Office365 outlook account 
Step1 : CRMTiger Extensions for Outlook and Gmail  : These are common extensions between Gmail and Outlook which need to be installed by getting a trial/purchase from here
Following are the steps to install and setup Outlook plugin in your vTiger Instance.
Steps
Purchase Outlook Plugin from the OutLook store 

here

You will get a zip file in email.

Login to vtiger CRM and install the zip file as you would install any plugin or extension
Following are the steps to install and enable the plugin within the vTiger CRM.
Install the .zip (package) file of the Extension via CRM Settings -> Module Management-> Modules. Click on the

button as shown in above screenshot.

You need to accept the disclaimer as shown in the below screenshot and select the zip file from your DOWNLOADS folder (assuming you have received the file from us and downloaded into your Downloads folder). Then click on the IMPORT button to complete the installation.
Once the plugin is successfully installed, proceed to the next step.
Step2 : Download CRMTiger extensions from Microsoft Store : Download and Install Outlook plugins extensions from here

Sign-in into your Microsoft Outlook account
Open any email and click on the

"…"(3 dot icon)

as per the screen below

,

click on it than > GoTo Get add ins from menu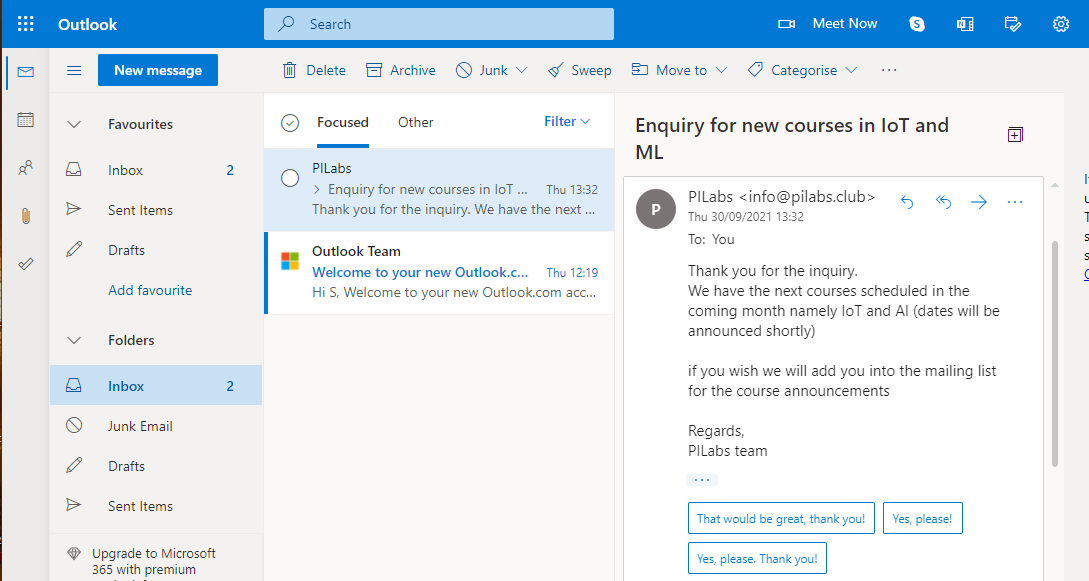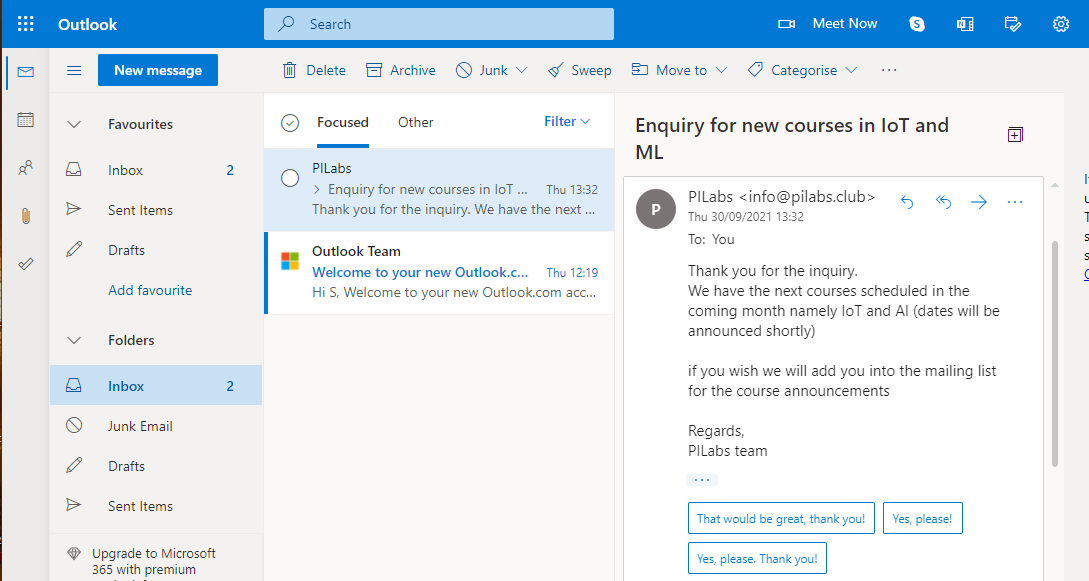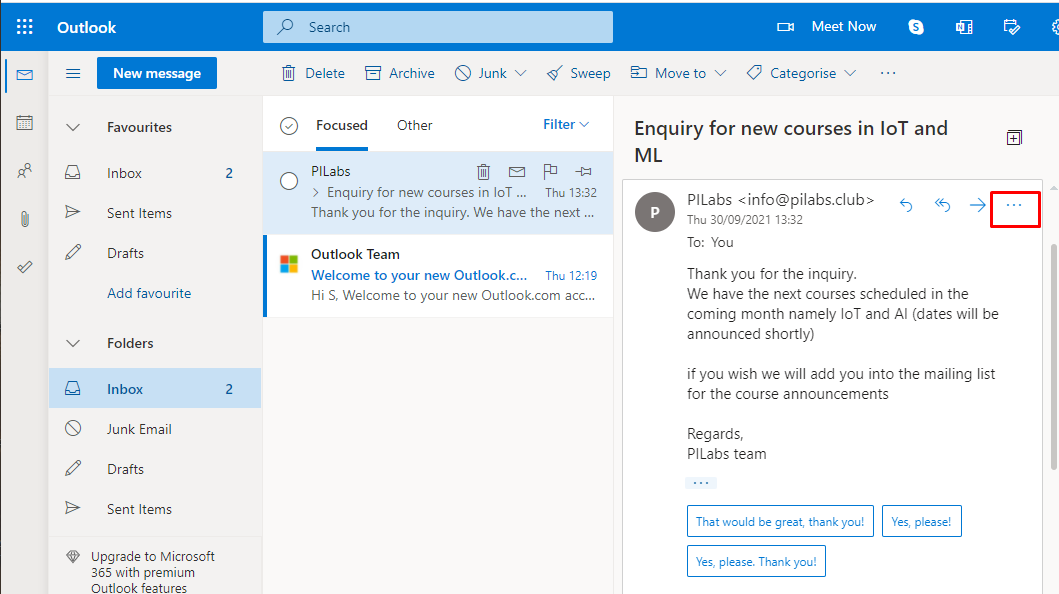 Navigate to the three dots and look for the "Get Add-ins" menu item as shown in the screen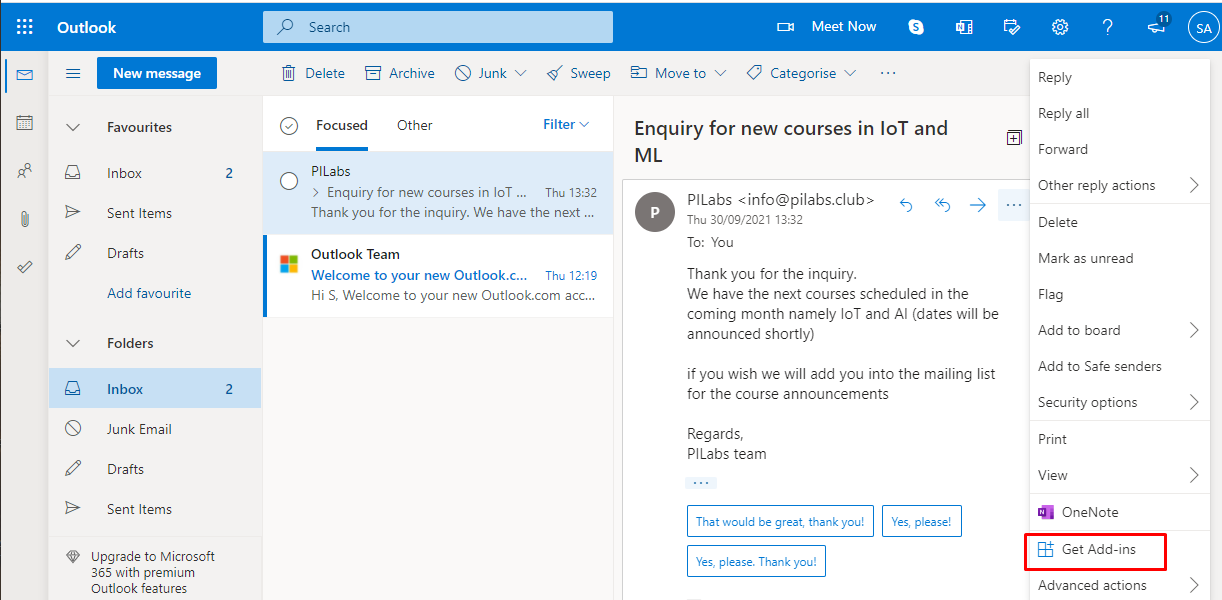 Click on the My Add Ins menu item and Search for the "CRMTiger Addin for Outlook" addin in the search box as shown in the screenshot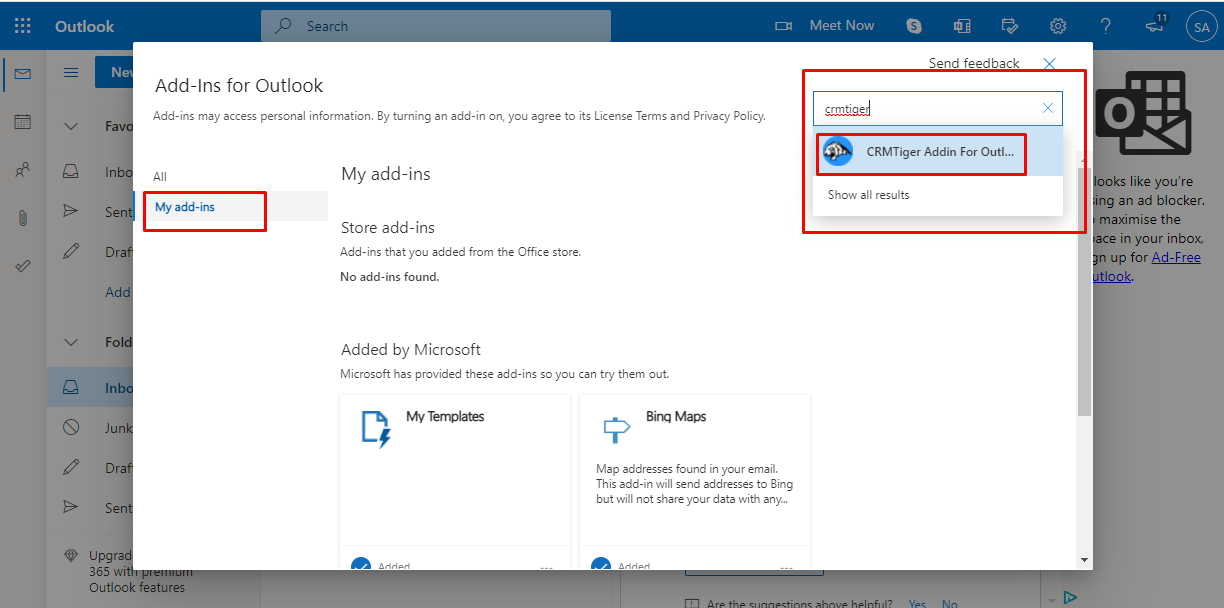 Once you locate the CRMTigerAddin for Outlook, click on the Add button as shown in the screen shot..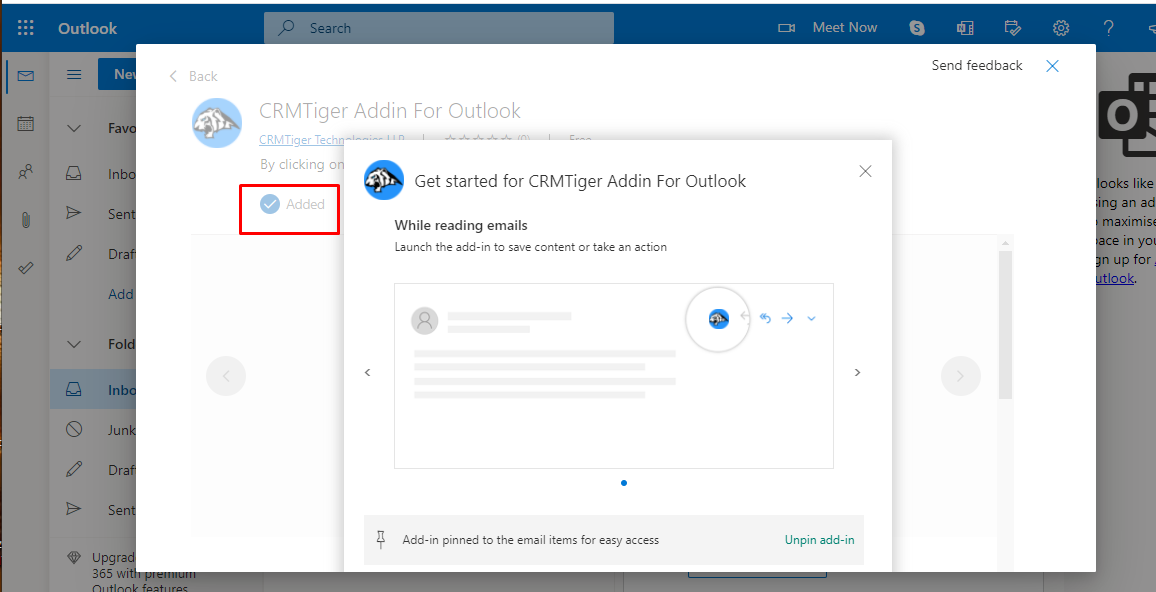 You will see that the CRMTiger Addin has been added as an item in the Popup menu.
Clicking on it will activate the plugin and a vTiger CRM Login window will be embedded in the Outlook window as shown in the further screen shots.
In the Login screen of the AddIn enter information as,
vTiger URL/Link : <Should be your vTiger CRM URL>
vTiger Username : <Should be your vTiger CRM User name>
vTiger Password : <Should be your vTiger CRM Password>