Overview :
Office365 Extensions allow each user to set up their own Office365 Events Configuration to Sync Events from vTiger to Office365 and vice versa.
Features :
Admin can configure the Credentials, Add Settings for Sync Events and also be able to select Users for which they want to allow Sync from vTiger to office365 and vice versa.
Non-admin users can only configure their Settings for Events & Sync Data.
Users are able to see the Log of Sync Events.
How to use vTiger Office365 Calendar ?
1. For Outlook Calendar, Click on the Office365 Calendar like below screenshot.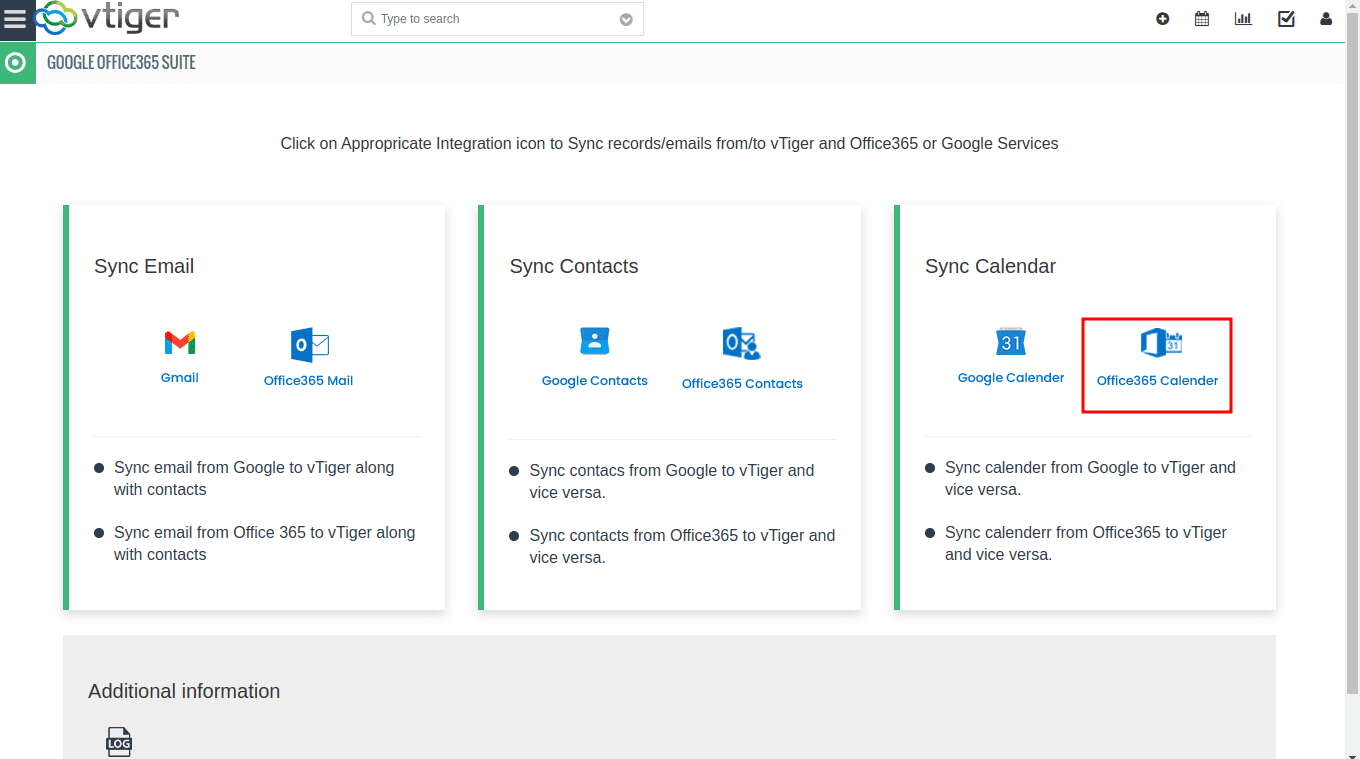 2. In Office365 Calendar step 1 is the same as Office 365 Contact.
3. Once the user clicks on the Step 2 of the Generate Token for Calendar, the Setting page will look like below.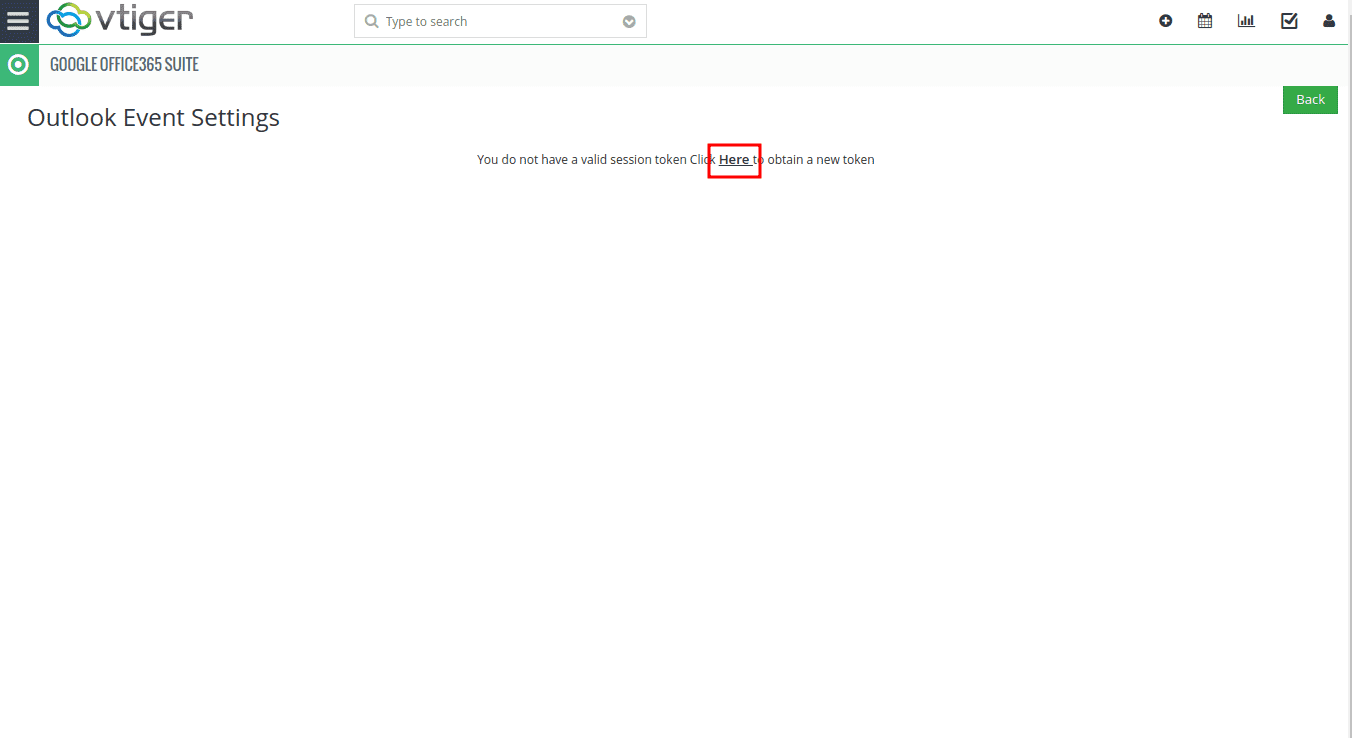 After clicking on the "Here" Link, Events setting page will be appear like below.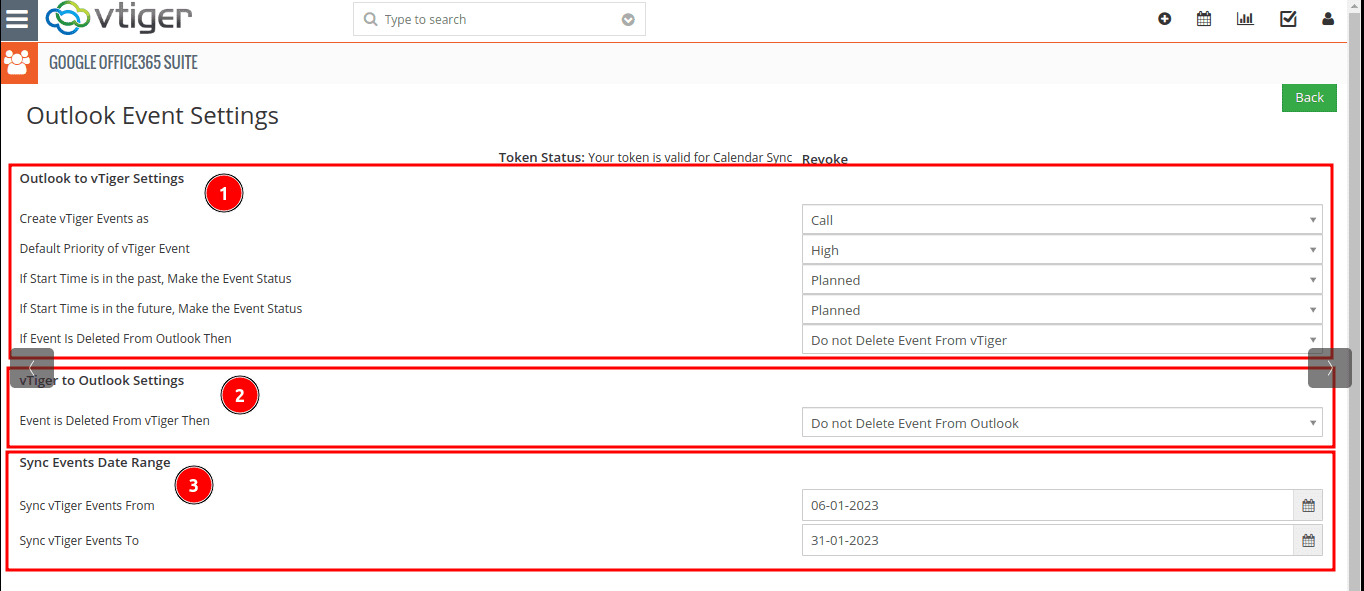 Users can also click on the Revoke Link for Generating the Token again.


In Step 3 of the Calendar, User can sync the Events from vTiger to Outlook and Vice Versa.



When you add any event also you can check in logs .here you can see entry of event as insert action.



As per the screenshot you can see event is added in vTiger .



To sync Event from vTiger to Outlook You have to select 'sync' To Outlook as shown in image.



After clicking on sync to outlook you can check the event in outlook. It will look like below screenshot.
Here we have added one event in outlook . which will be synced in vTiger .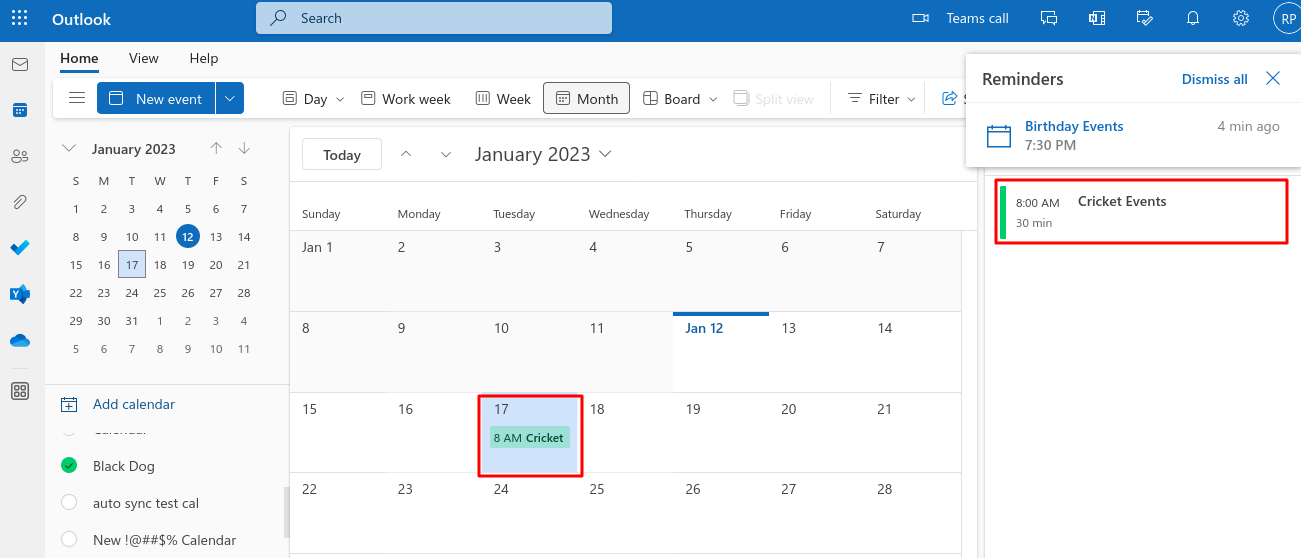 Now you have to click on sync to vTiger.



After syncing event you can check in vtiger , event has been synced successfully.



Here you can see the event is added as new record in srm so here insert will be displayed in action column.