How to Use vTiger Office365 Outlook Extension ?
First Time, you need to login into the vTiger CRM by giving the vTiger CRM link and credentials.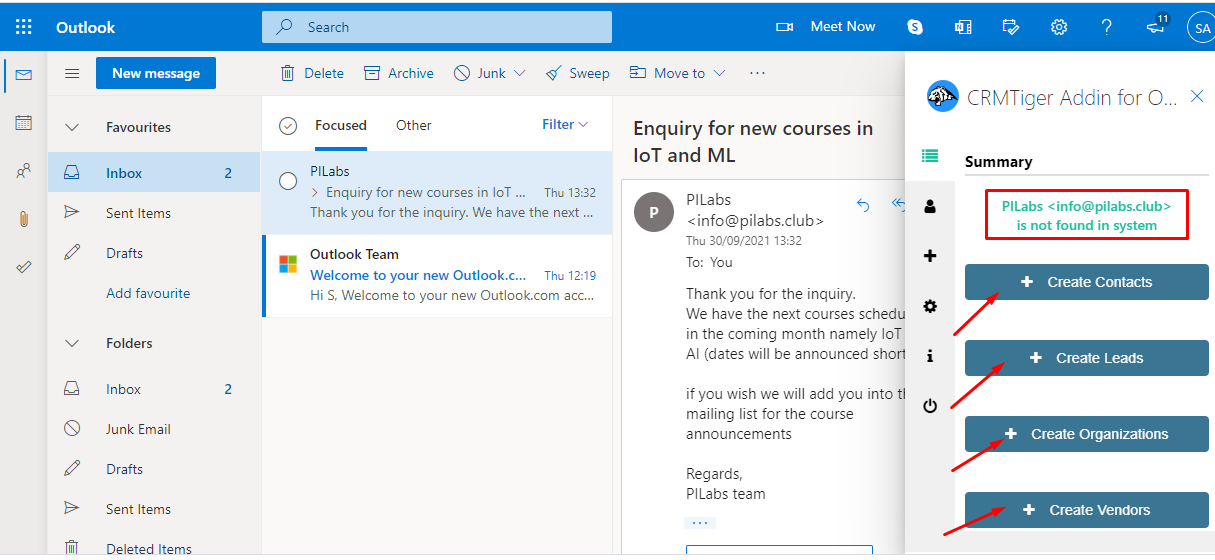 The plugin brings up the record from the CRM with the given email if it is present in the CRM.
If it is not present in the CRM, it will ask the user to save the record in the Contact/Lead/Organization/vendor module as shown in the screen above.
Note : Outlook Plugins support Lead, Contact, Organization and Vendor to save record to the respected modules from email
Let's say we save the record in the Organization module as shown below, then it will look like this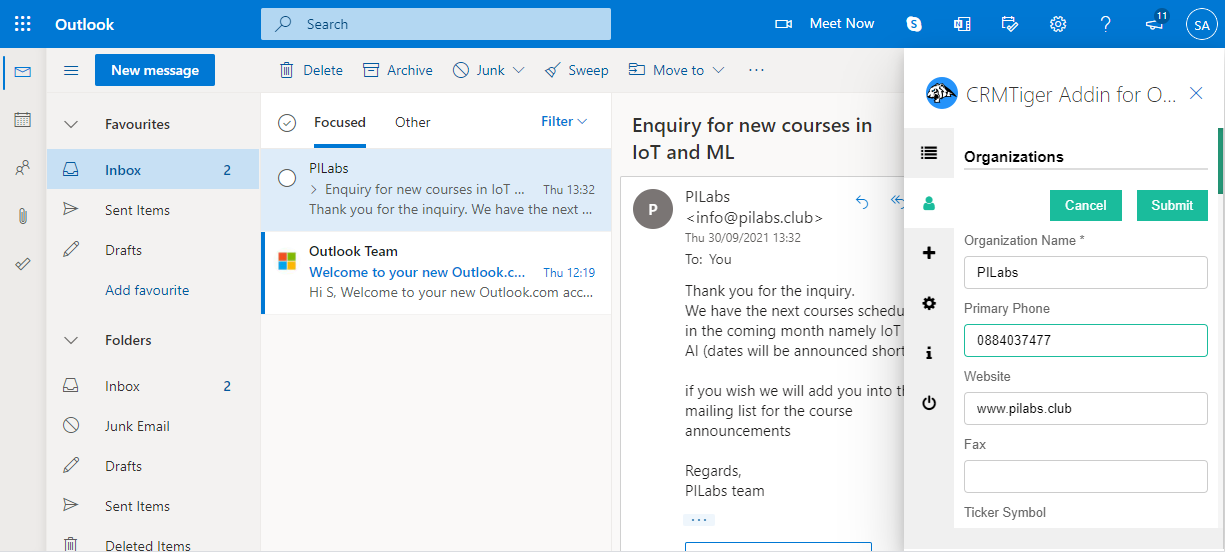 By default it takes the first name and last name from the email and populates the similar fields of the CRM.
How to quickly create records in the CRM?
You can also quickly create records in the CRM in the modules like Calendar, Leads, Opportunities, Contacts etc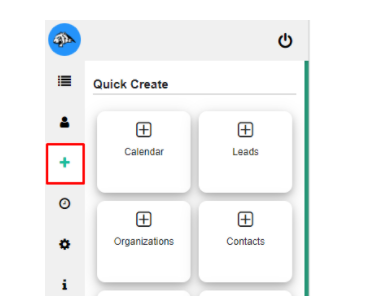 You can also type in the records into the vTiger CRM and save it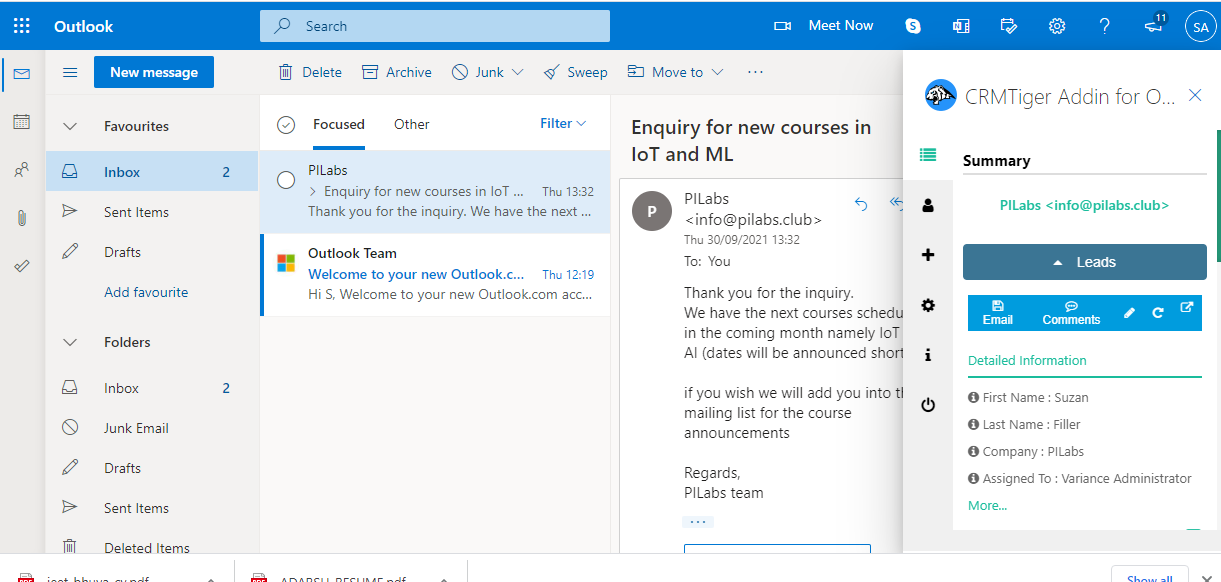 Quick actionable tab in Outlook Addins 
Actionable icons allow you to do quick and easy action related to the record.


Email :

Click on the button will attach an email directly from outlook to vTiger against respected record
Comments :

Allow to add comments against recordRe
Edit :

Quickly edit opened record from the outlook plugin instead of navigate to vTiger
Refresh :

refresh area to see change in effect
Navigate :

click on navigate will redirect to respect record of the CRM
The Settings gear will open up the Profile section in the CRM as shown below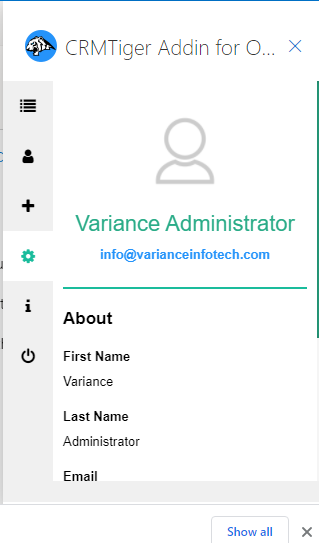 Support from CRMTiger team can be obtained using the i icon in the tab