How to get an access of Mail Manager in CRMTiger Apps ?
Users are required to configure mails before integrating multiple mail accounts in mail manager.
Mail manager settings are accessible using the following steps:
Go to Other Settings > Mail Manager
Click on Configure Mailbox.

Enter the required details of mail server and save.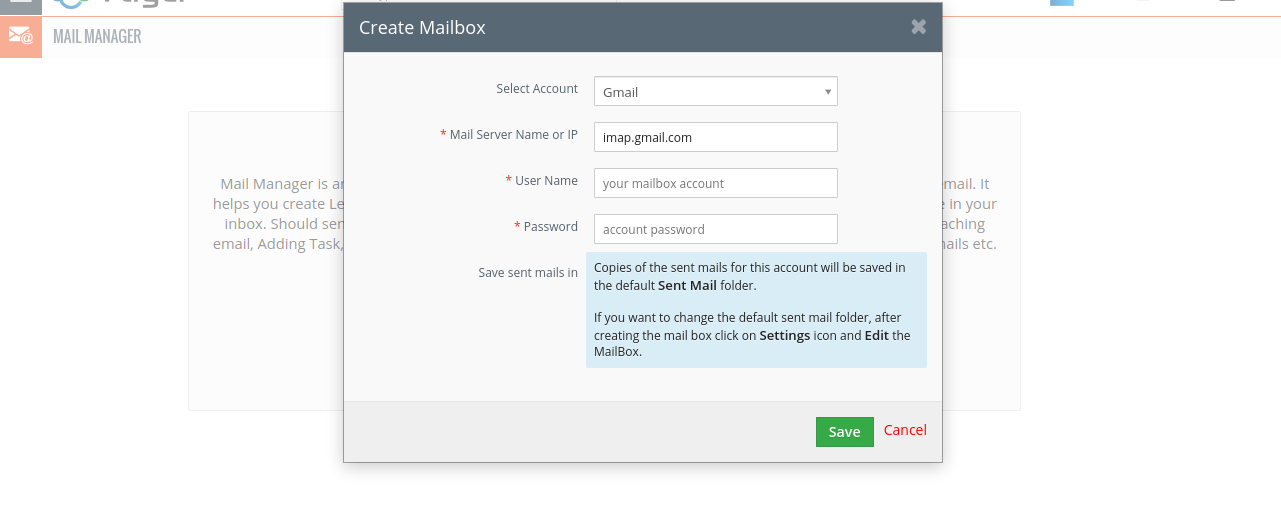 Access Mail Manager from CRMTiger App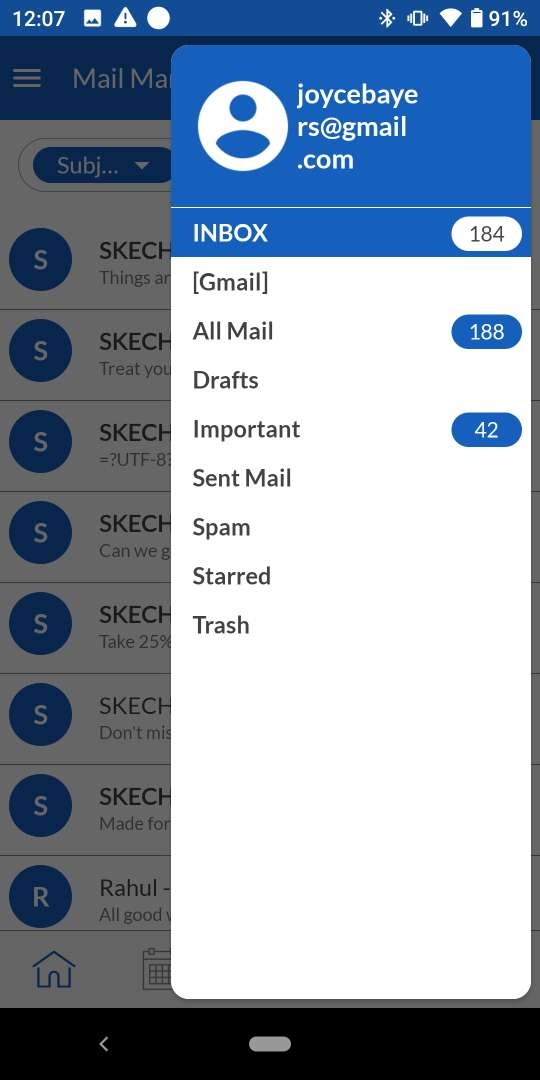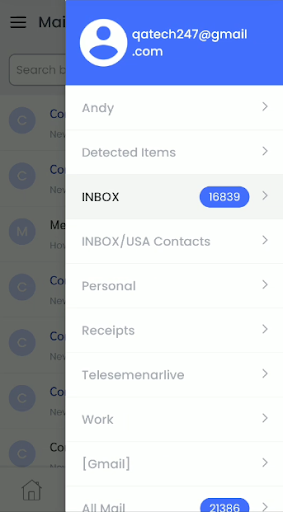 Configure multiple mail accounts on a single platform for easy access of user emails.
Mail manager allows users to narrow down search by applying search criterias, categorizing emails in separate folders.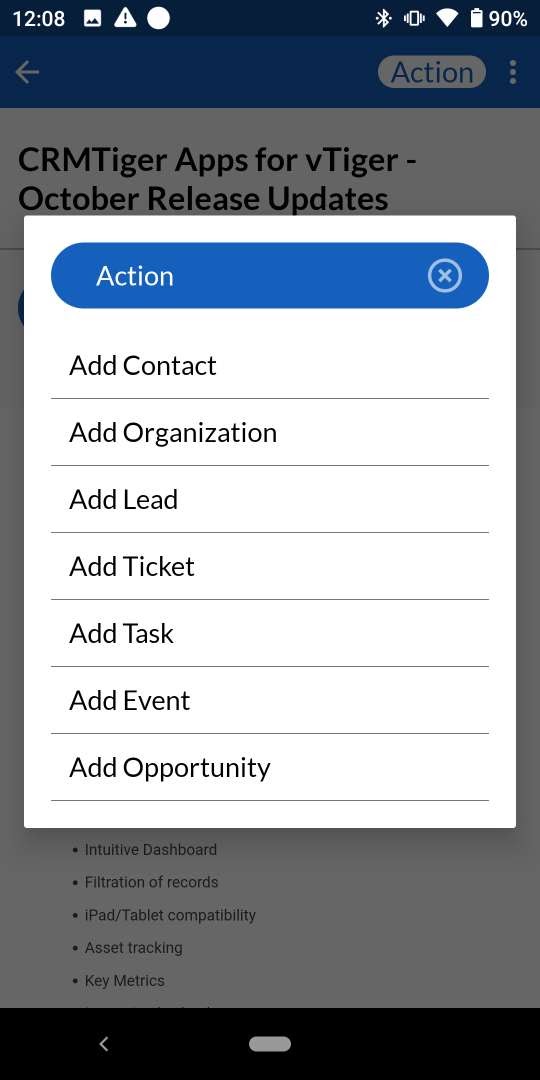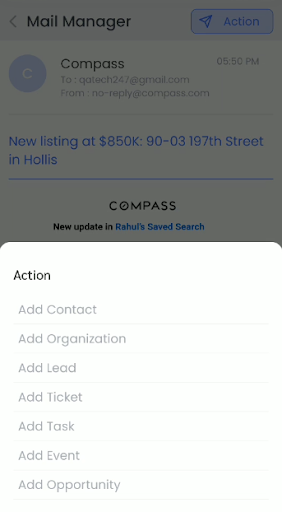 Users can build contacts, Add organization, lead / Attach Document, ticket, or opportunity.