This option allows users to manage main menu appearance as per the usability.Users can hide/unhide the required main menu module or sub modules.
The menu management settings are accessible using the following path inside the mobile app.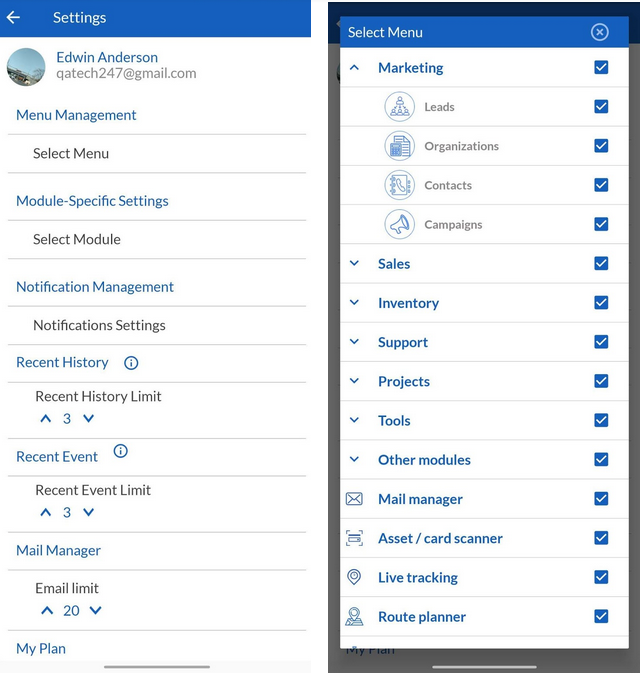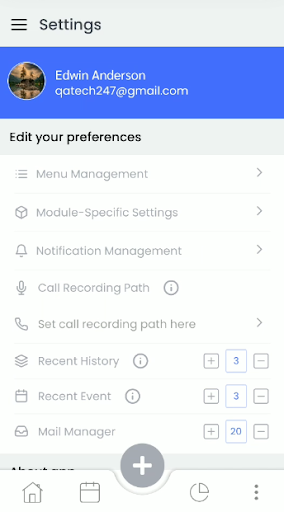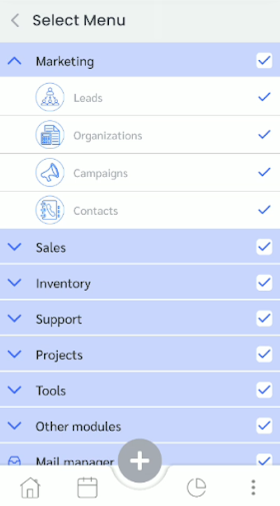 The following are the step to access the menu management :
Go To Main Menu > Settings > Menu Management
Refef Select menu, that will open up the default menu setup.
Users can hide/unhide the main menu module/sub module by marking the check box.