This feature allows users or team heads to mention users in comments in record modules.
Users can attach voice notes, attach documents or send a text comment.
*mentioned users will receive a notification upon commenting by other users.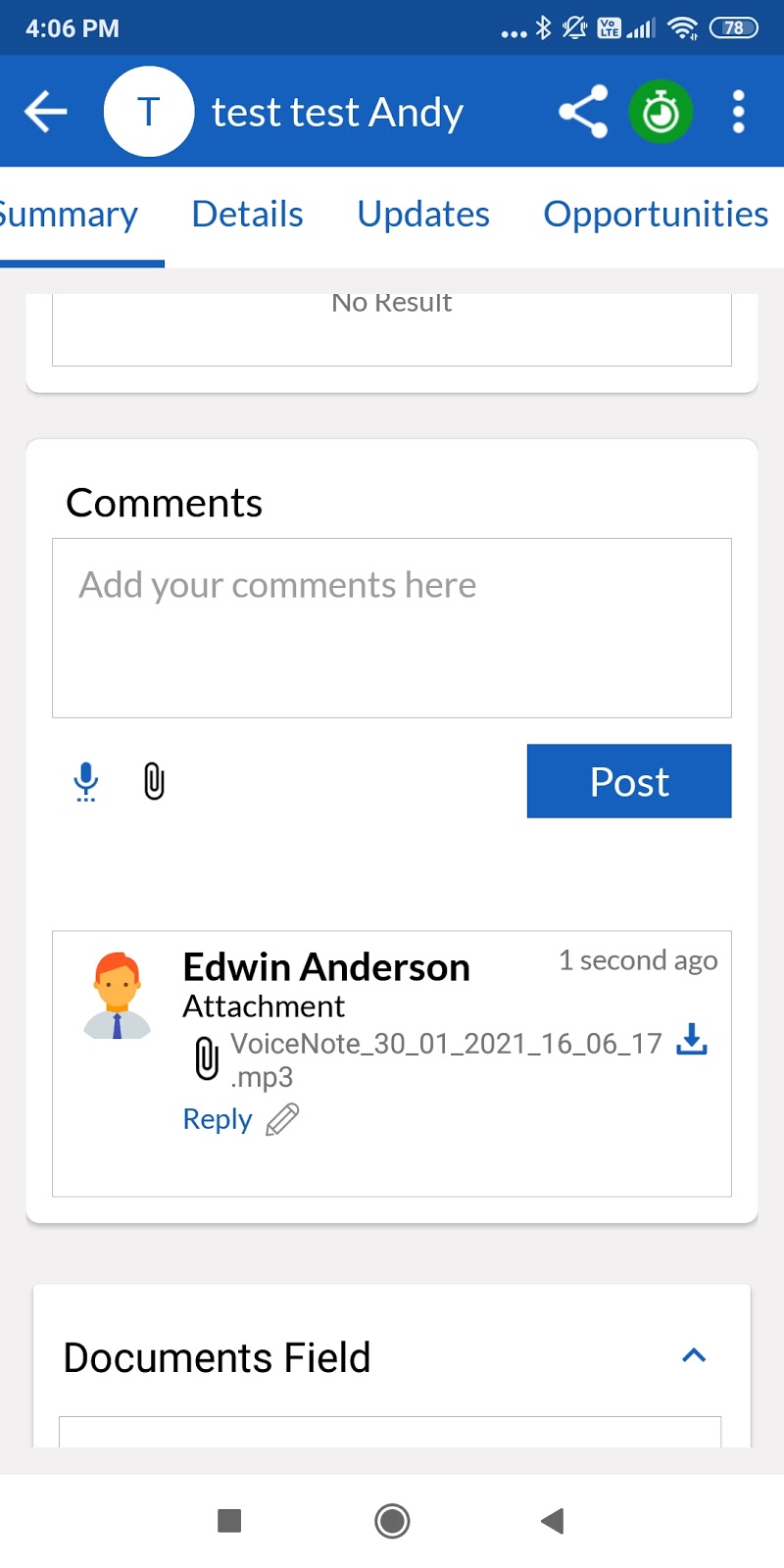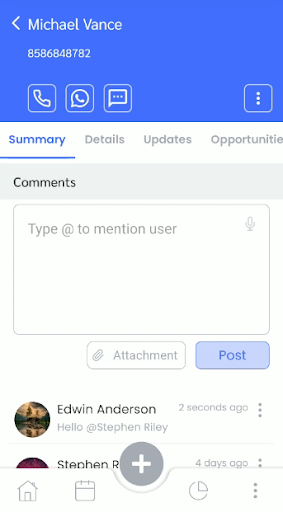 Comment feature is accessible inside the individual record summary.
Users can comment using '@user_name'.