*This feature allows users to have a graphical representation of module summaries on dashboard.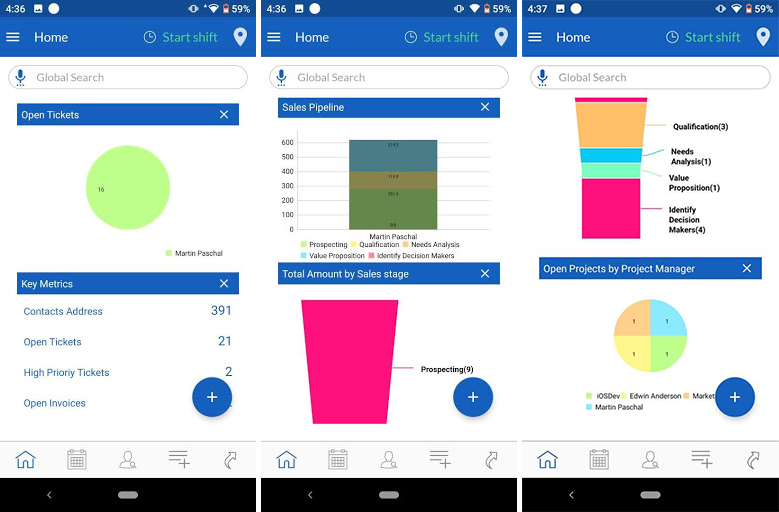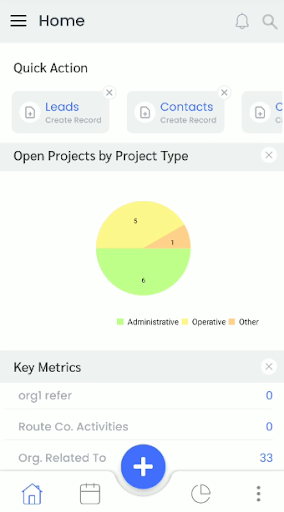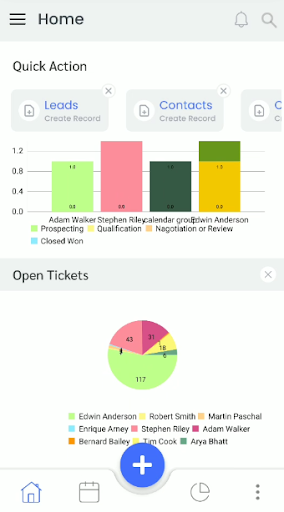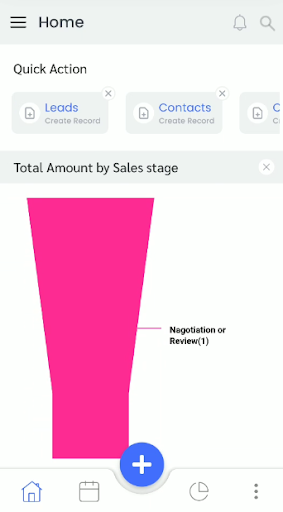 Admin Settings – There are two types of Dashboard graph display on Home page of Mobile Apps
Default Home Page Widget : In Web CRM of vTiger There is option in Dashboard called Add Widget, Graph or option those that are displayed in Add widget will be added to Mobile Apps Dashboard.
Chart Pin to Dashboard from Report Module : From Web CRM -> Reports module All Reports with Type Chart and Report set to "Pin to Dashboard" will be displayed as Chart in Dashboard of Mobile Apps.