How to access Route Planner from Administration ?
Route planner gives control to admin users to build the user list who can access assigned routes.
Route planner configuration settings are accessible using the following path :
Go To Other Settings > CTMobile Settings > General Settings > Route Planner Configuration
 Add users to be considered in route planner.
 Distance of Route can be considered in miles/kilometers from the admin settings.

Turn ON/OFF the Route planner configuration to enable/disable for users to access route planner.
This feature allows Admin Team head to create routes using this feature for team members. The following are the steps.
Go to Route Planner
Select date of a route.
Click on create route at right bottom
Select modules of Route such as leads,contacts, organizations etc…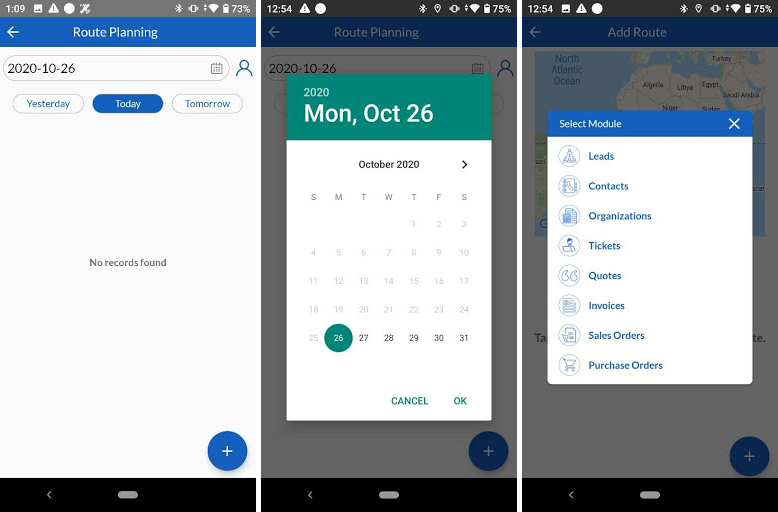 Select one or multiple routes from the modules
Proceed further by click on Create Route button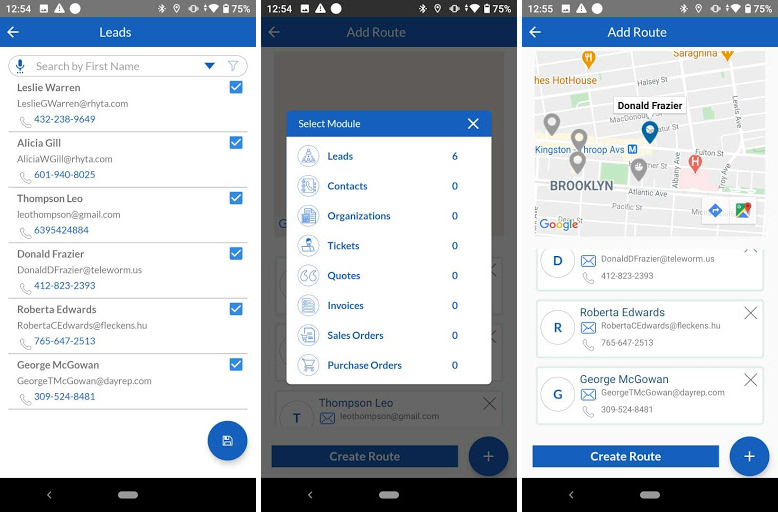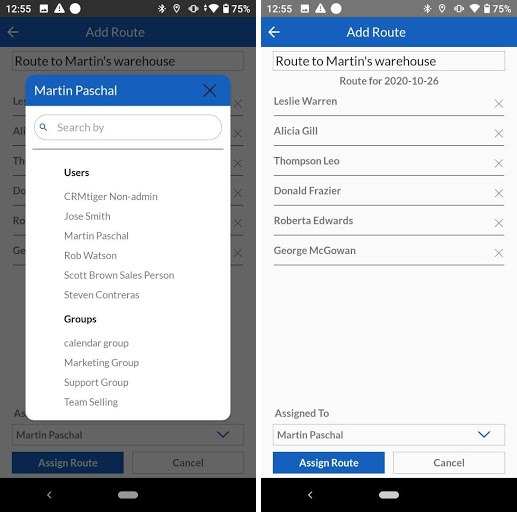 Select team members or groups to be assigned to.
Add route title.
Assign Route.
Follow Assigned Route – User/Team member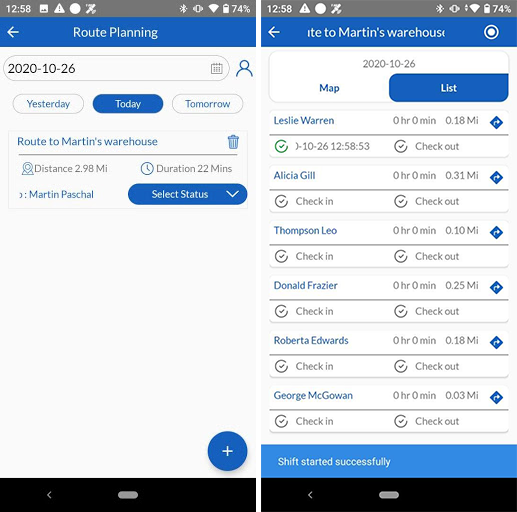 Assigned Route users will be able to see their route planner in terms of list of leads/contacts or organization/opportunity.
Direction to the route has been given to ease the user's follow up.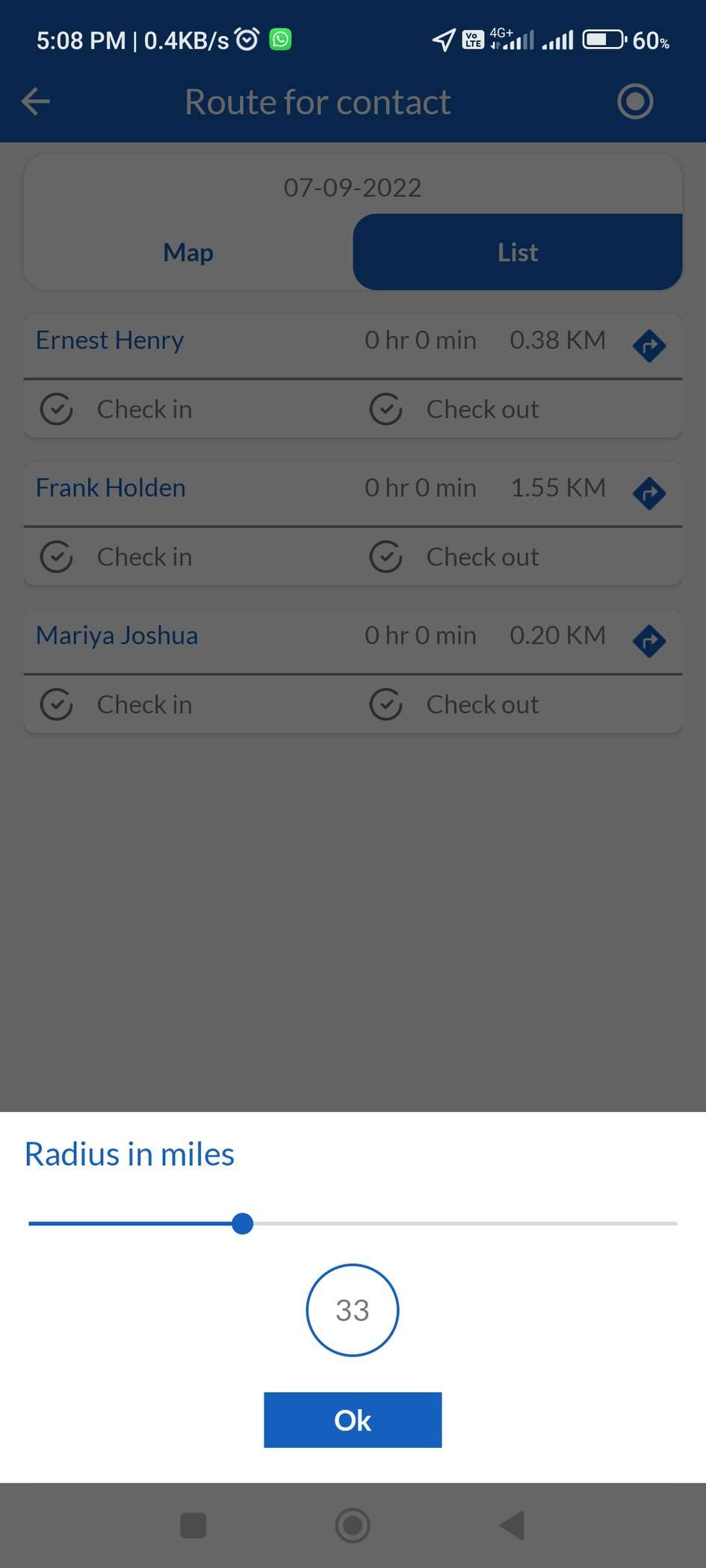 Narrow down to get leads/opportunities in specific areas/radius using Radius in miles from the list.
Check-in – Check-out
With each route,when a salesperson checks-in to start the shift.
As starts with the route, status of task is required to be updated from Select Status that is In Progress.
On completion of visit/service, to end the shift , the salesperson clicks on the check-out.
Update the status to Completed at the end of shift.
Total working hours will be counted automatically.
The process is repeated for each route to be followed by the salesperson.