Custom Filter
Filter by option allows users to create filters with custom conditions to ease the record sorting.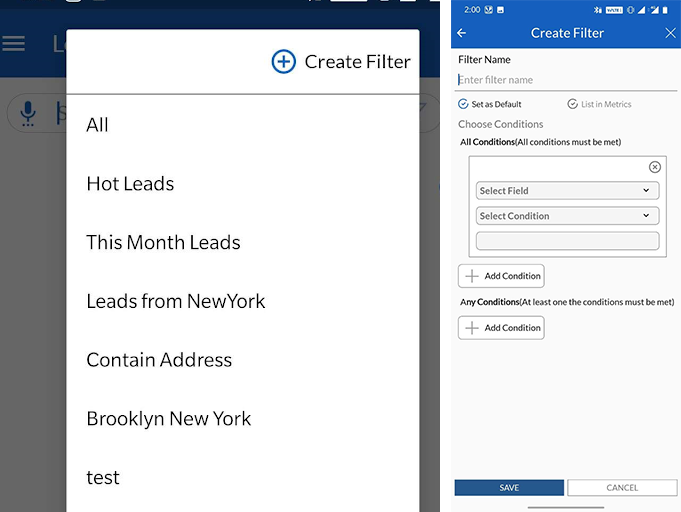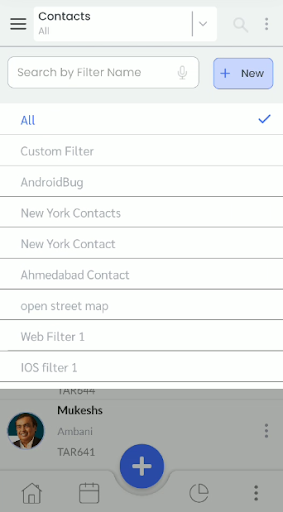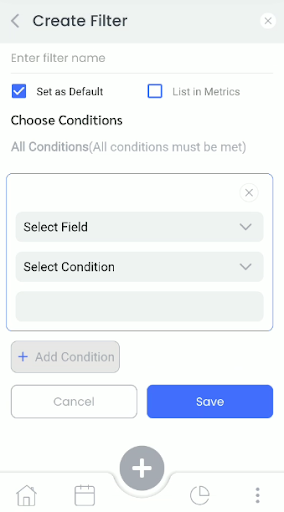 The following are the steps to create own custom filter :
Click on Create Filter.
Enter Custom Filter Name.
Users can set this filter as a default filter or Can add in the list of filters using List in Metrics and sort data using the parameter when required.
Set a field using which users want to sort records such as first name, last name, phone number, company etc.
Select conditions such as equals to, start with, end with etc and save.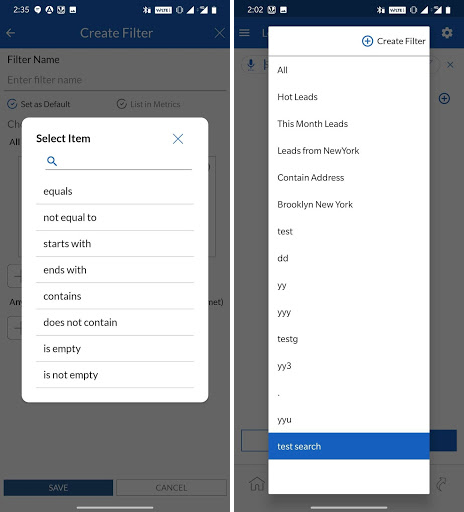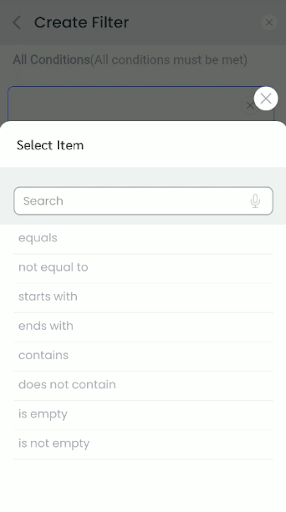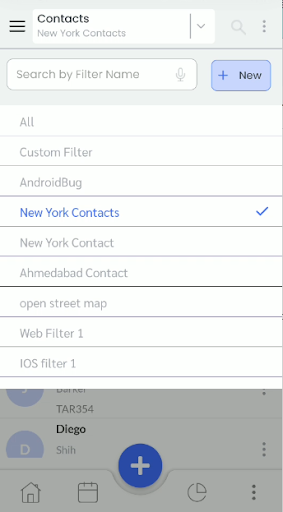 Once saved it will appear in the list of filter metrics.