This feature allows users to share lead/record with other users using supporting apps available in the user devices such as whatsapp, mail, contacts, SMS etc.
Users will receive the shared resource in terms of a link that can be accessible by clicking on the link to view the resource.
Users can share individual leads/contacts/organization using the share record option.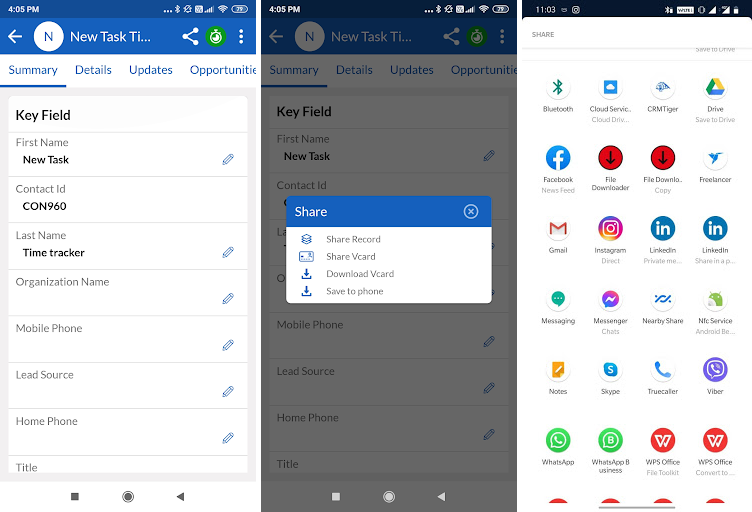 Share vCard
This option allows users to *Share Vcard of any record directly to other users on supporting apps available in the device having the CRMTiger app.
Users can Save record vcards in the device using the Save to Phone option.
Admin users can control the fields to be exported in the vcards while using the Share/Download Vcard option.
Admin users can access the Vcard configuration settings using the following path :
Go To Other Settings > CTMobile Settings > CRMTiger Mobile Apps – Fields Configuration > VCard Configuration.
To configure/change default settings of record fields, admin users are required to Select the module i.e. contacts/Leads/Vendors.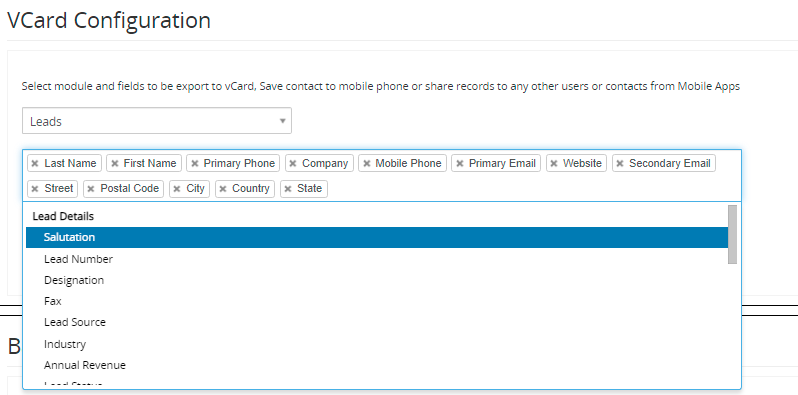 Upon selecting the module, ex. Leads , admin users can add/remove required fields for the individual module and save.
These settings will allow users to include required fields in the record vcards.