1. Home
2. Manage Users
4. Available Multiple Condition
5. Set Conditions as per needs
7. Generate PDF
ABOUT CRMTiger
We are Technology Consulting company with expertise on Enterprise Softwares offering Development, Integration, Business Process Management and Implementation with Training.
CRMTiger team is expert to provide different types of the service related to vTiger® CRM. following is the services we offered to the trusted customers.

CRM Tiger offers
● Customization for vTiger®
● Migration for vTiger®
● Support
● Implementation/Deployment of vTiger®
● Integration of vTiger® with Telephony,Accounting,E-Marketing etc.. applications
We passionately enjoy helping Startups and MSMEs to Market leaders and Large Corporates in making themTech Enabled
Custom Filter
I) Introduction :
Custom Filter is designed for CRM tiger. This module is extensively developed for filter the data from existing record. If user want to find the record which they want then use Custom Filter extension. Successfully Installation of custom filter extension then related functionality display on Manage User page
II) Requirements :
vTigerCRM version.
III ) Assumptions:
VTiger Custom filter is an extension that allows crm administrators to create custom modules within few clicks. All custom modules are created following strict VTiger standards.
IV ) Features :
● View Filter section
● Make Condition
● Success result
● Generate Report
1. On successfully login you will be presented with a screen as below.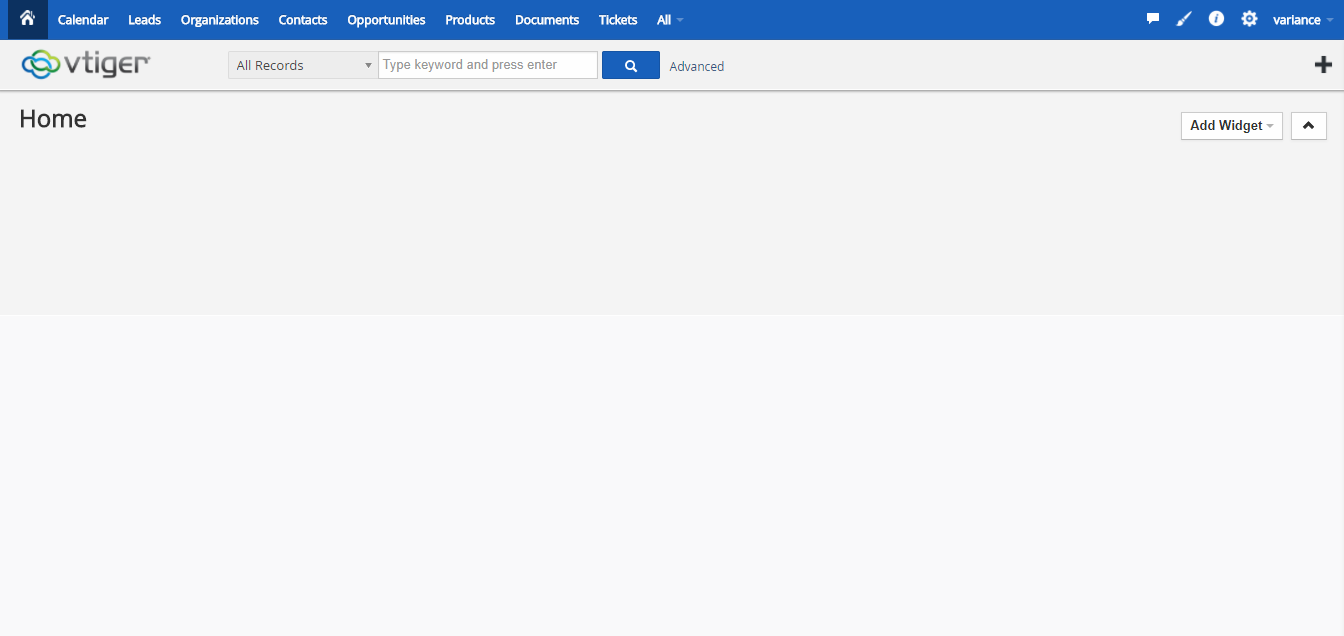 2. Click CRM Settings from right hand side top menu and choose Manage Users option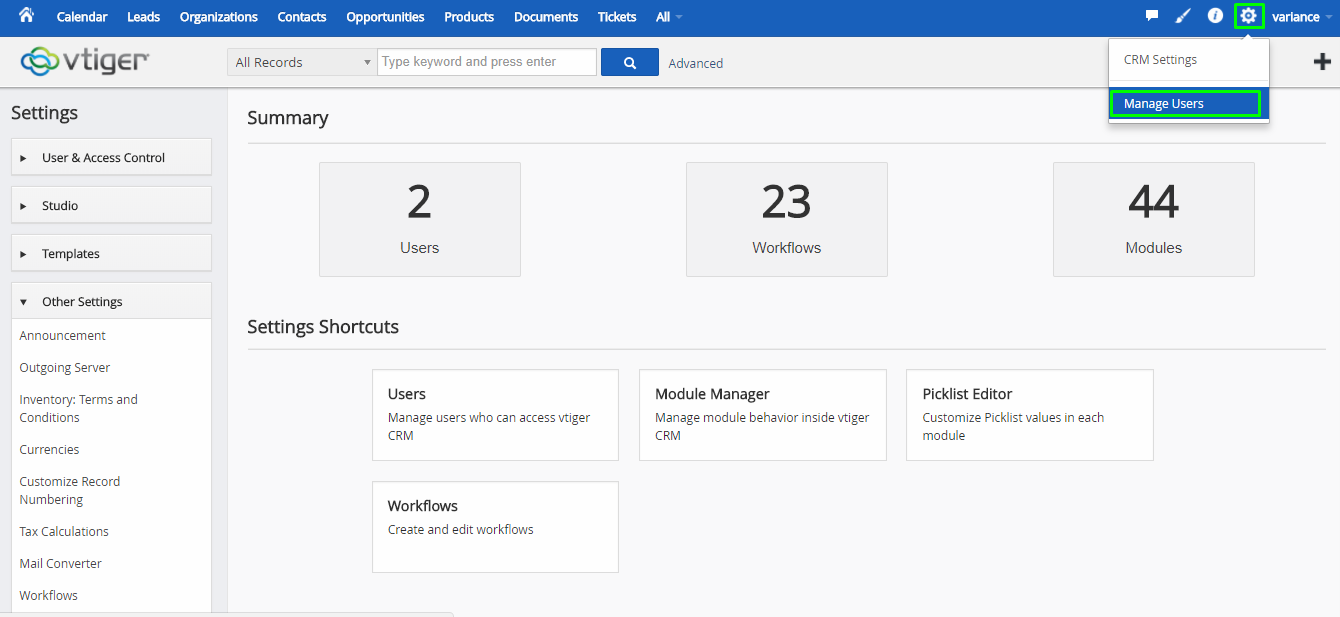 3. Installed custom filter Successfully then related functional condition displayed on Manage Users page.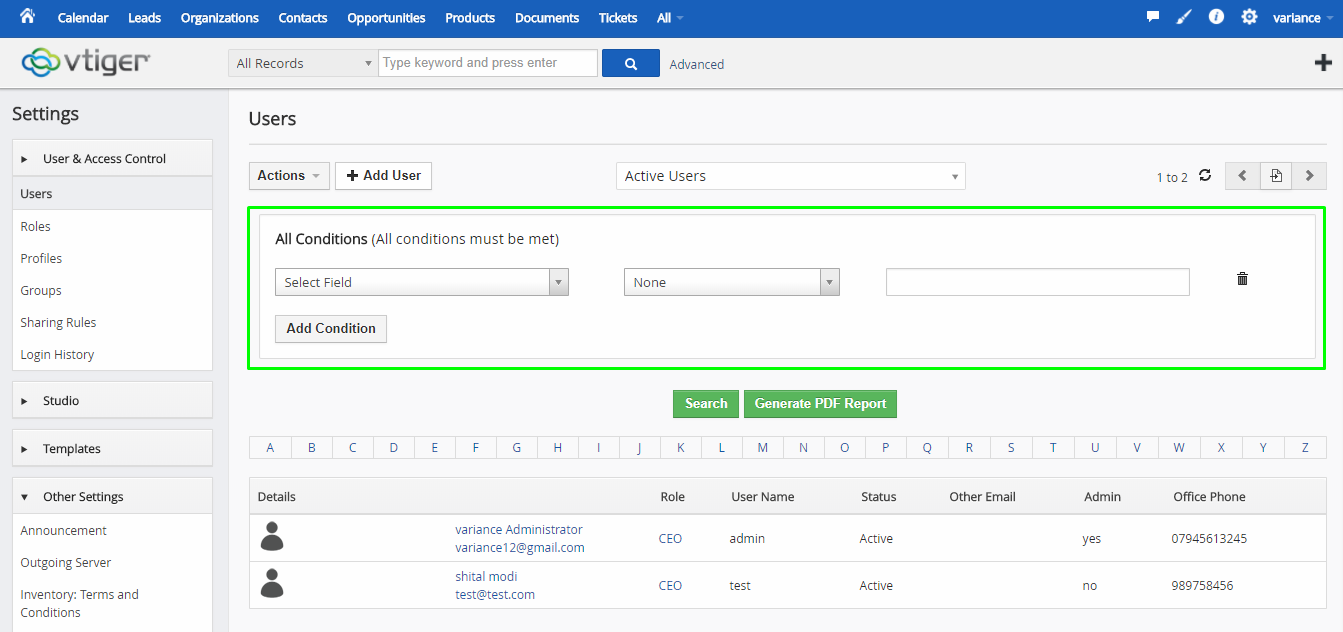 4. Multiple options are available in condition field so user can do which is they want it.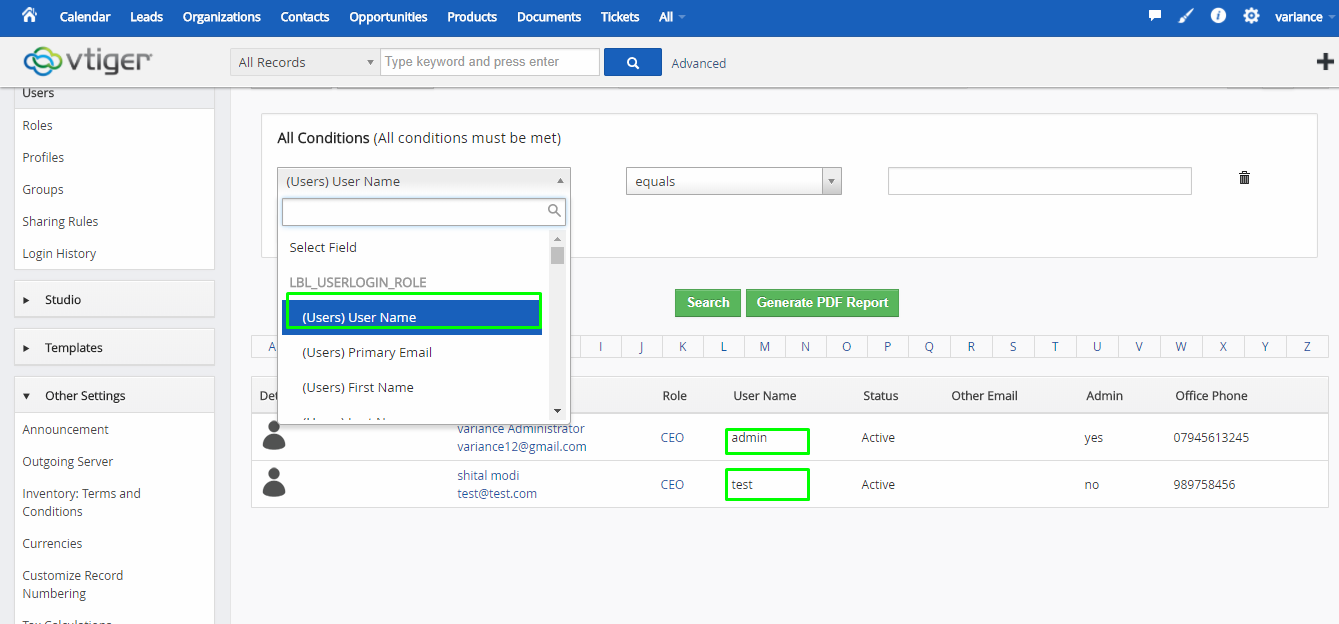 5 . See here, We set condition are following : Username : test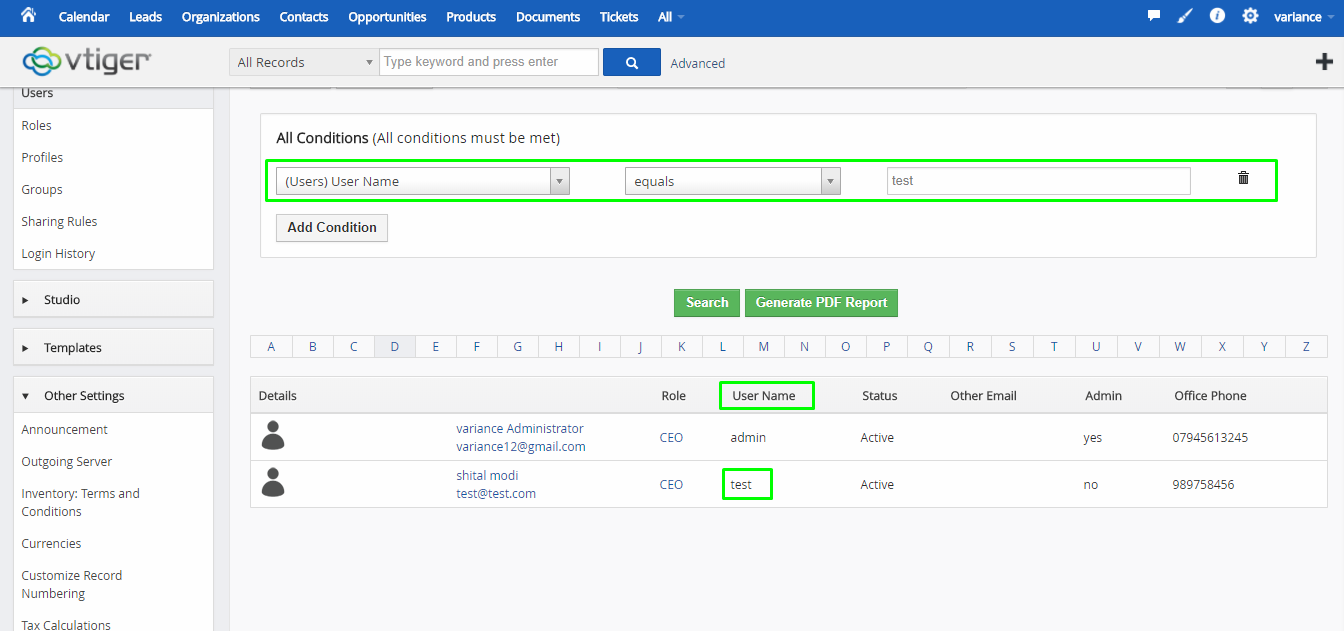 6. Got proper result which i made condition.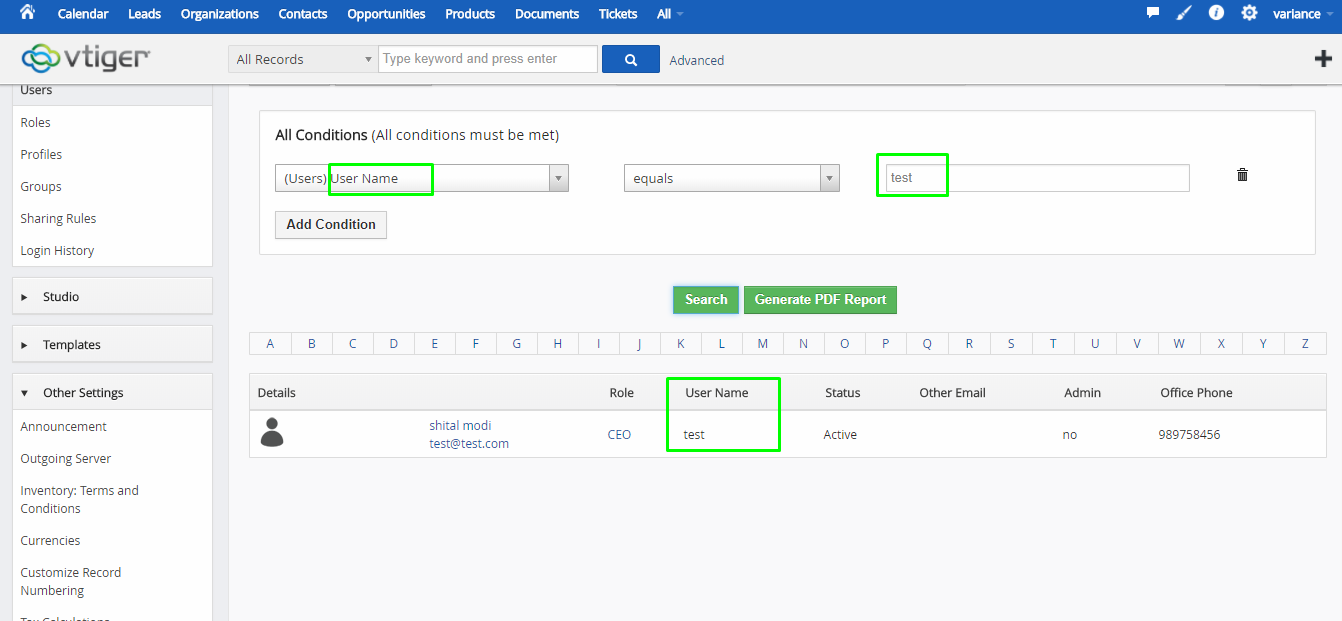 7. Click on Generate PDF Report button then download PDF in browser.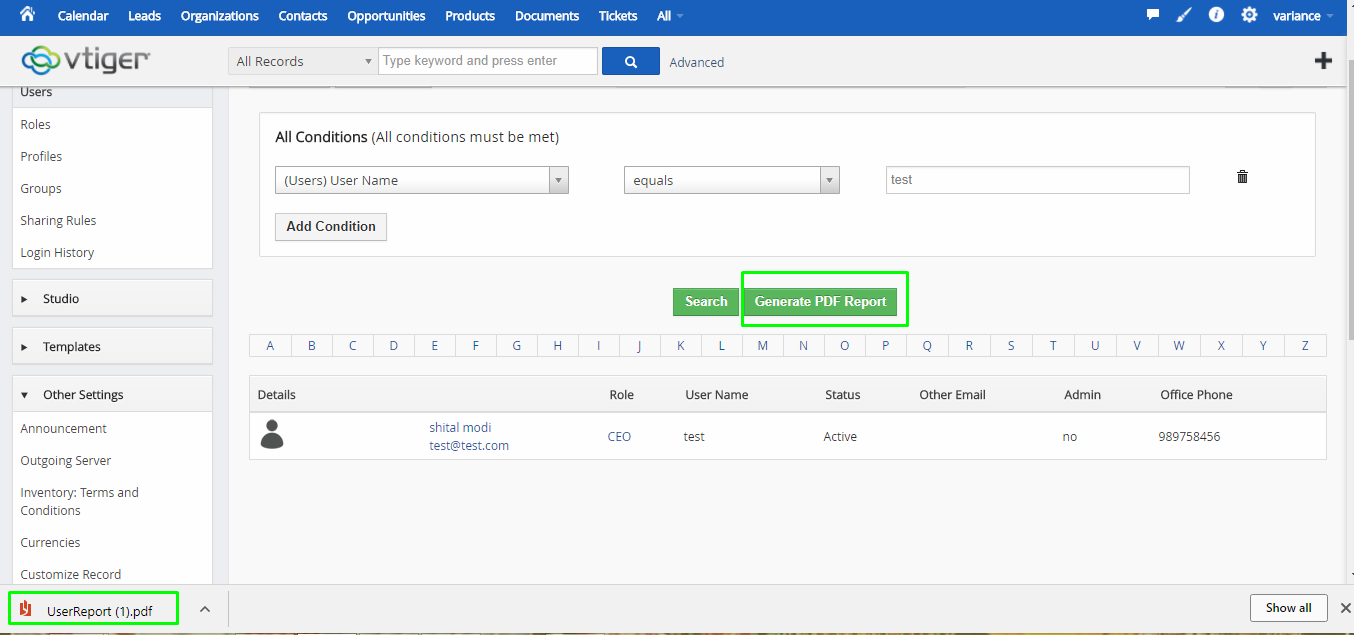 8. You can view the details of user on Downloaded PDF.