1. Home
2. CRM Settings
3. Selection of other Settings
8. Click Outgoing server button
9. Configure Outgoing mail Server
11. View appropriate email account
ABOUT CRMTiger
We are Technology Consulting company with expertise on Enterprise Softwares offering Development, Integration, Business Process Management and Implementation with Training.
CRMTiger team is expert to provide different types of the service related to vTiger® CRM. following is the services we offered to the trusted customers.
CRM Tiger offers
● Customization for vTiger®
● Migration for vTiger®
● Support
● Implementation/Deployment of vTiger®
● Integration of vTiger® with Telephony,Accounting,E-Marketing etc.. applications
We passionately enjoy helping Startups and MSMEs to Market leaders and Large Corporates in making themTech Enabled
Multi SMTP
I) Introduction :
Multi SMTP is designed for CRM tiger. This module is extensively developed fortracking email sent via vTiger. If User want to shows email as per needs then create Outgoing server details. Enter Outgoing server details successfully, user can send the mail and display the data as they want.
II) Requirements :
vTigerCRM version.
III ) Assumptions:
We assume that SMTP details (Outgoing mail server) are configured for your vtigerCRM. If not then you need to configure the SMTP details.
IV ) Features :
● Enable User SMTP Settings option
● Configure Outgoing mail server details
● Compose Email from CRM
● Check the Mail in appropriate Account
● View Mail and related settings which you have configured
1. On successfully login you will be presented with a screen as below.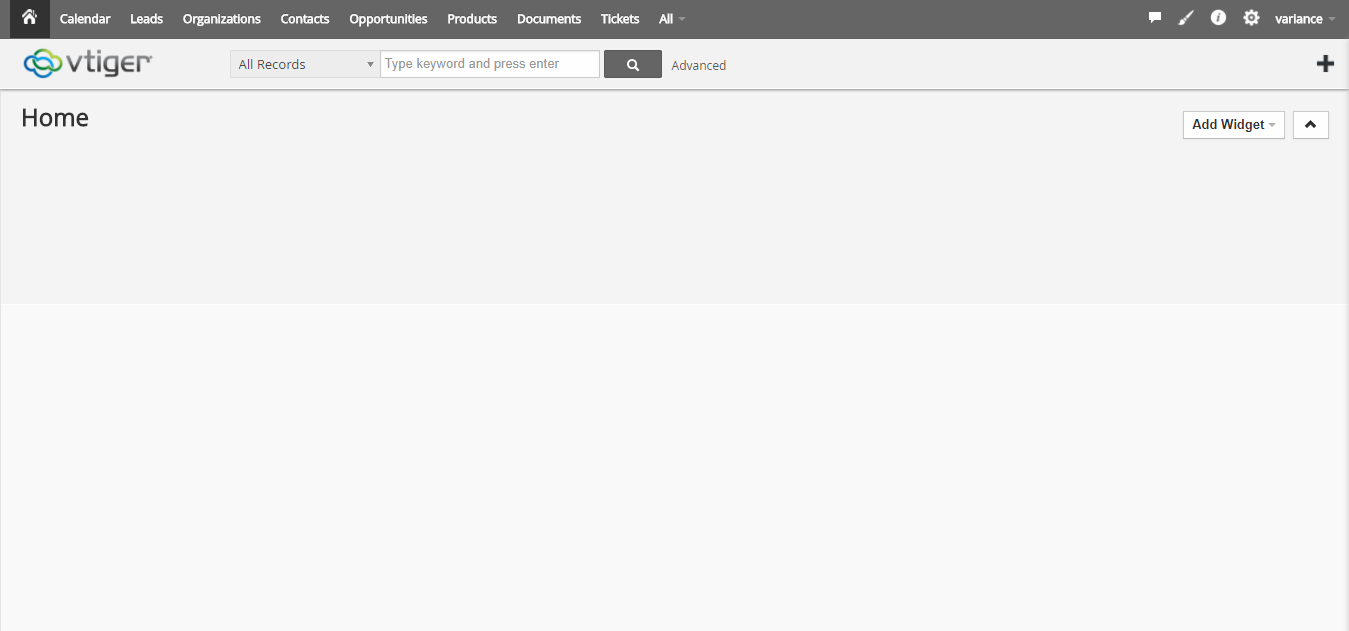 2. Click CRM Settings from right hand side top menu and choose CRM Settings option.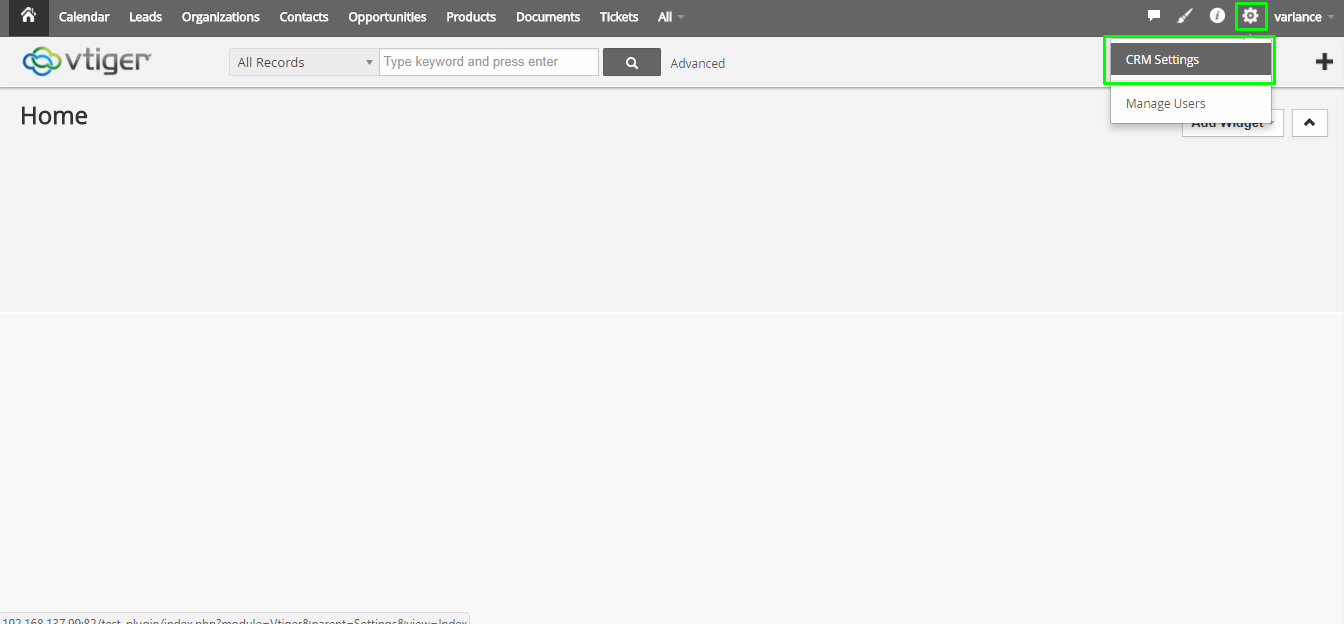 3. Open the CRM Settings page and available of multiple setting option.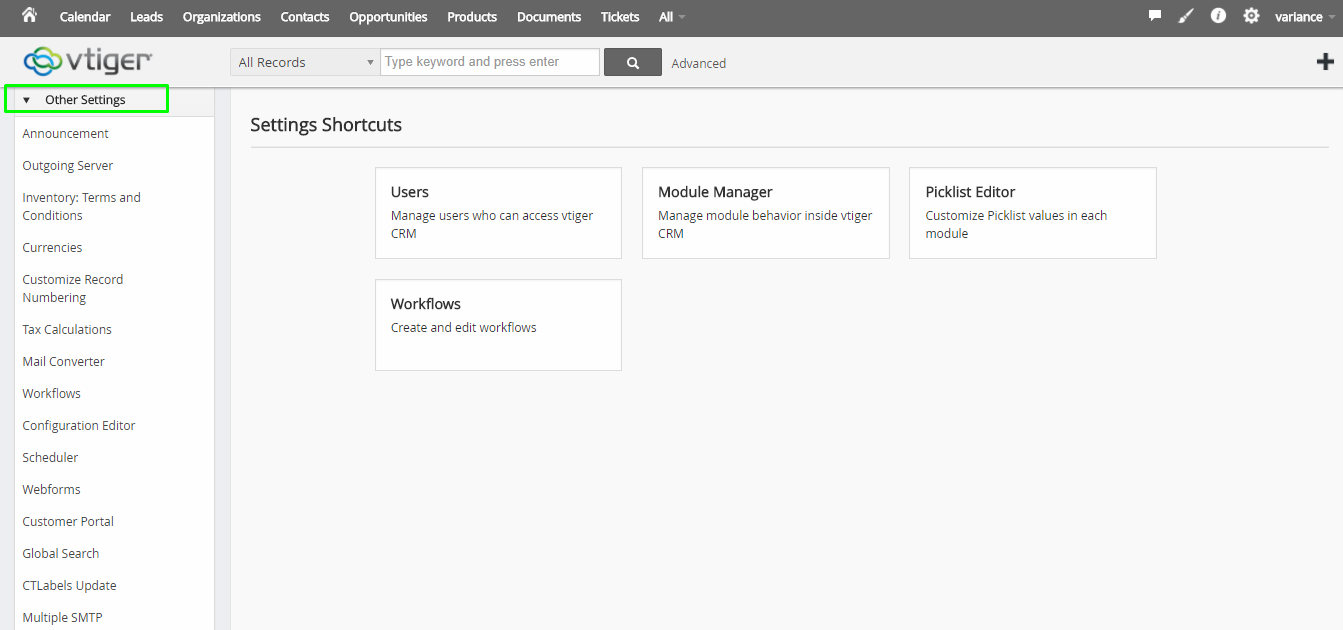 4. Select User Multiple SMTP option under section of other settings from CRM settings page.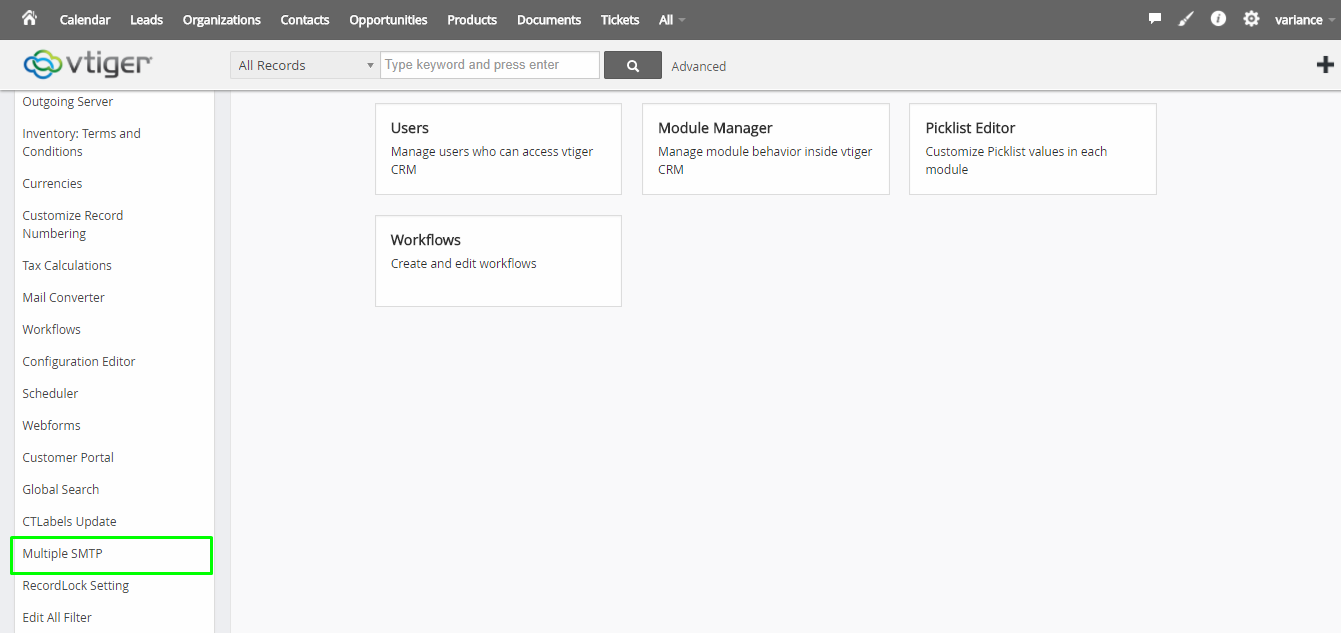 5. Checked the Enable User SMTP check box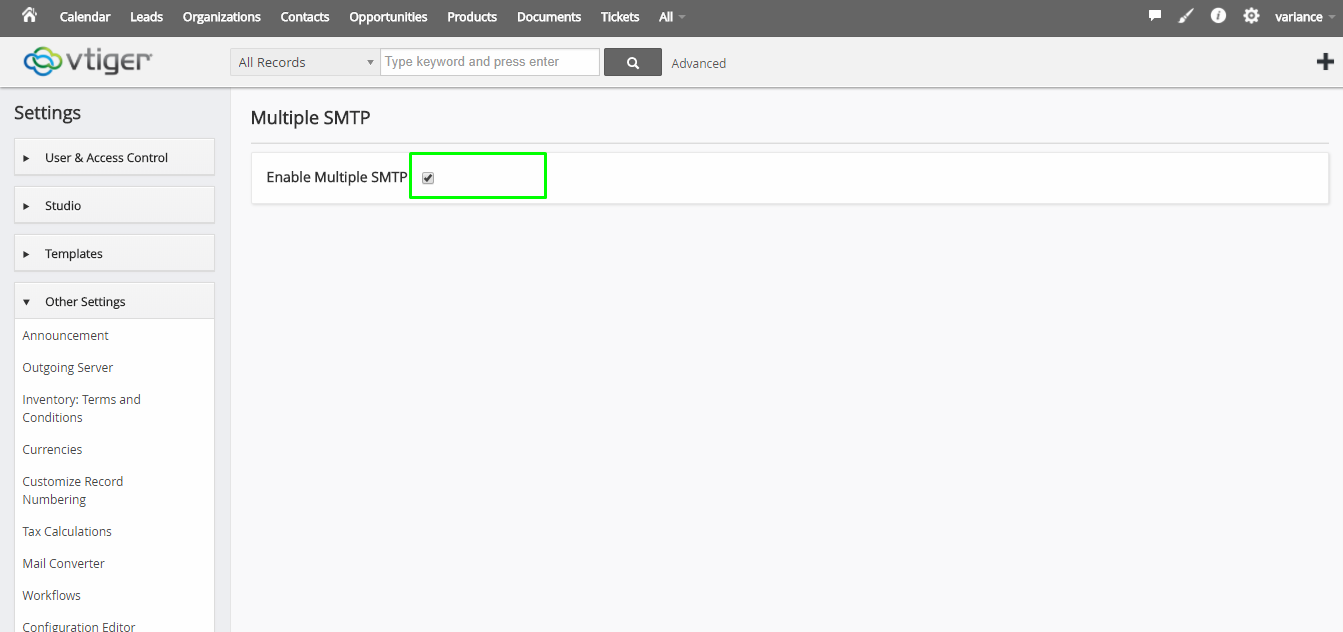 6. Click Down arrow from right hand corner from top menu and select My preferences option.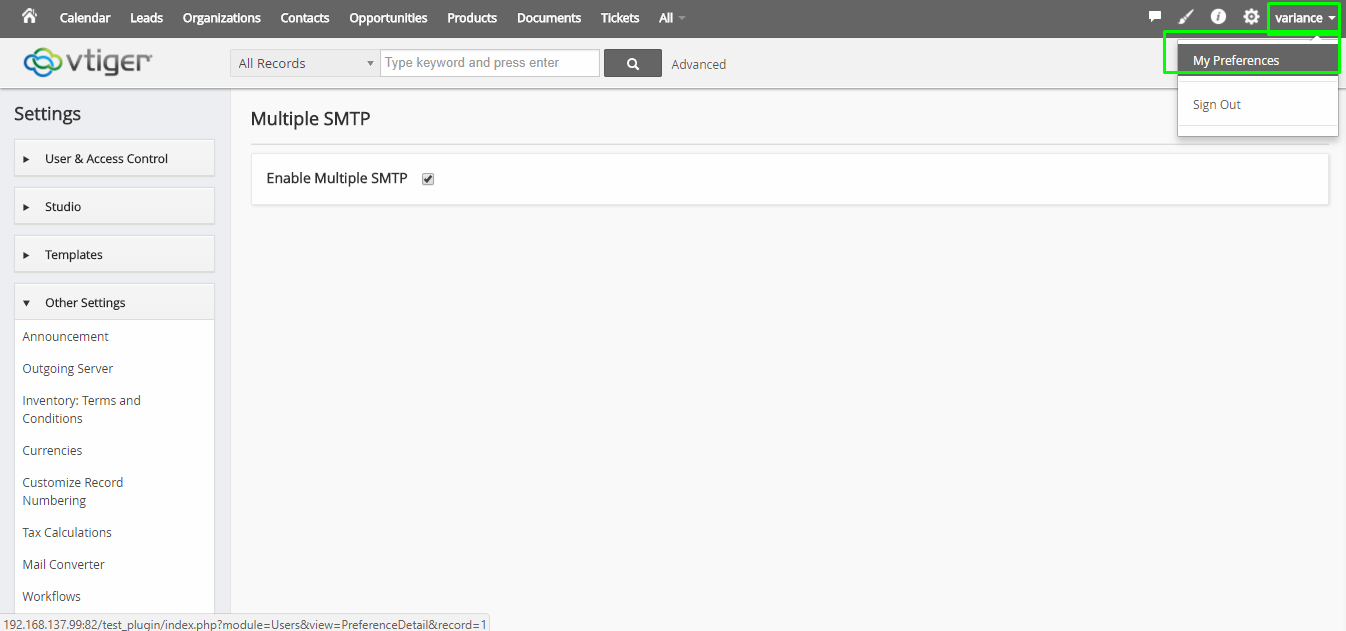 7. Click on My preferences option will be presented with a screen as below.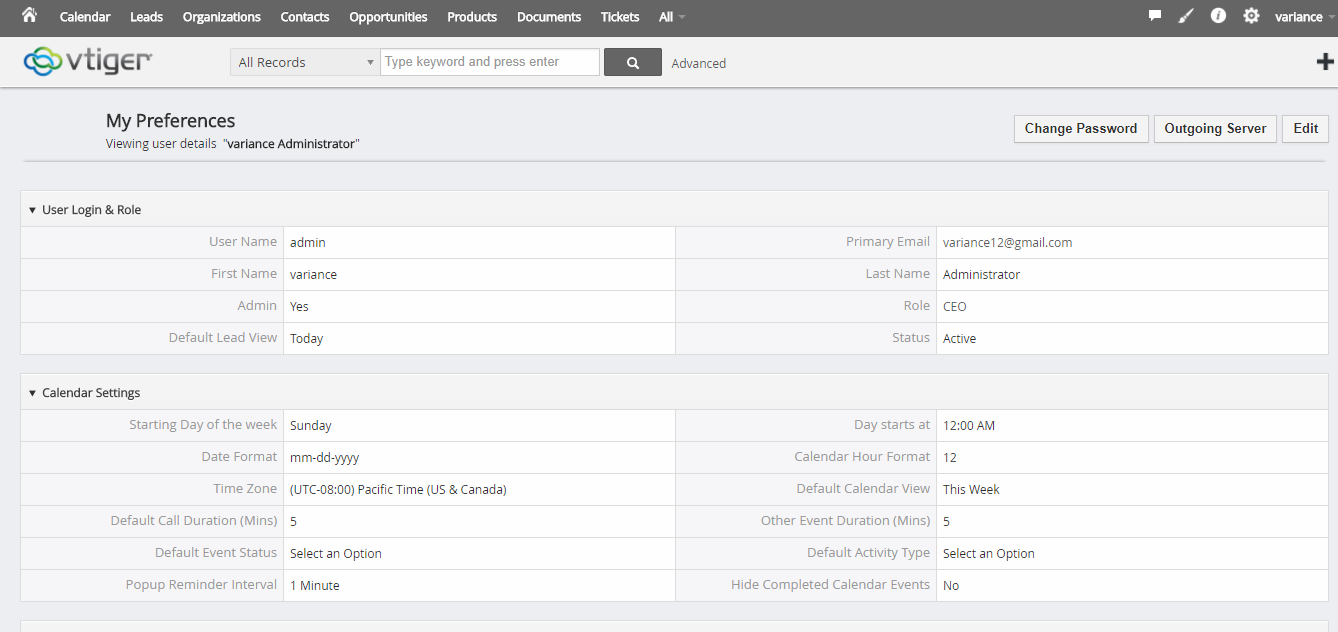 8. If user want to configure outgoing mail server details then click Outgoing server button on My preferences page.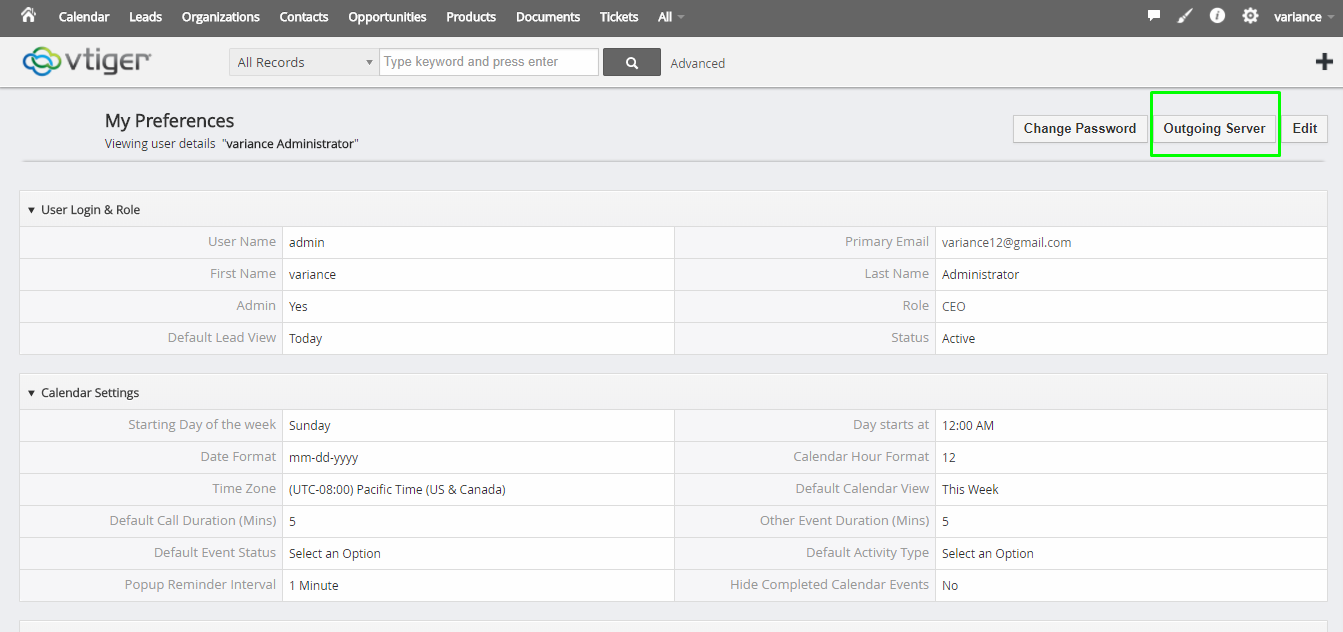 9. To add From Email id which you want to display and entered valid server name, User name and password with check the required Authentication check box.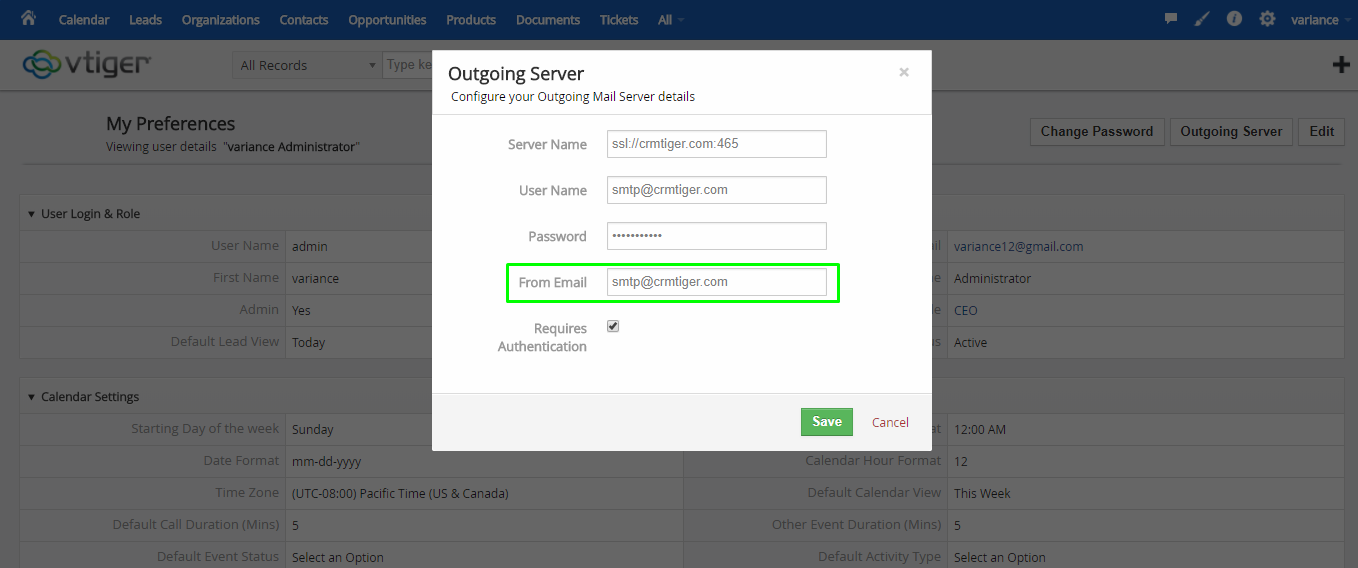 10. Send the email from contact module with To email id is shital. modi(a) varianceinfotech.com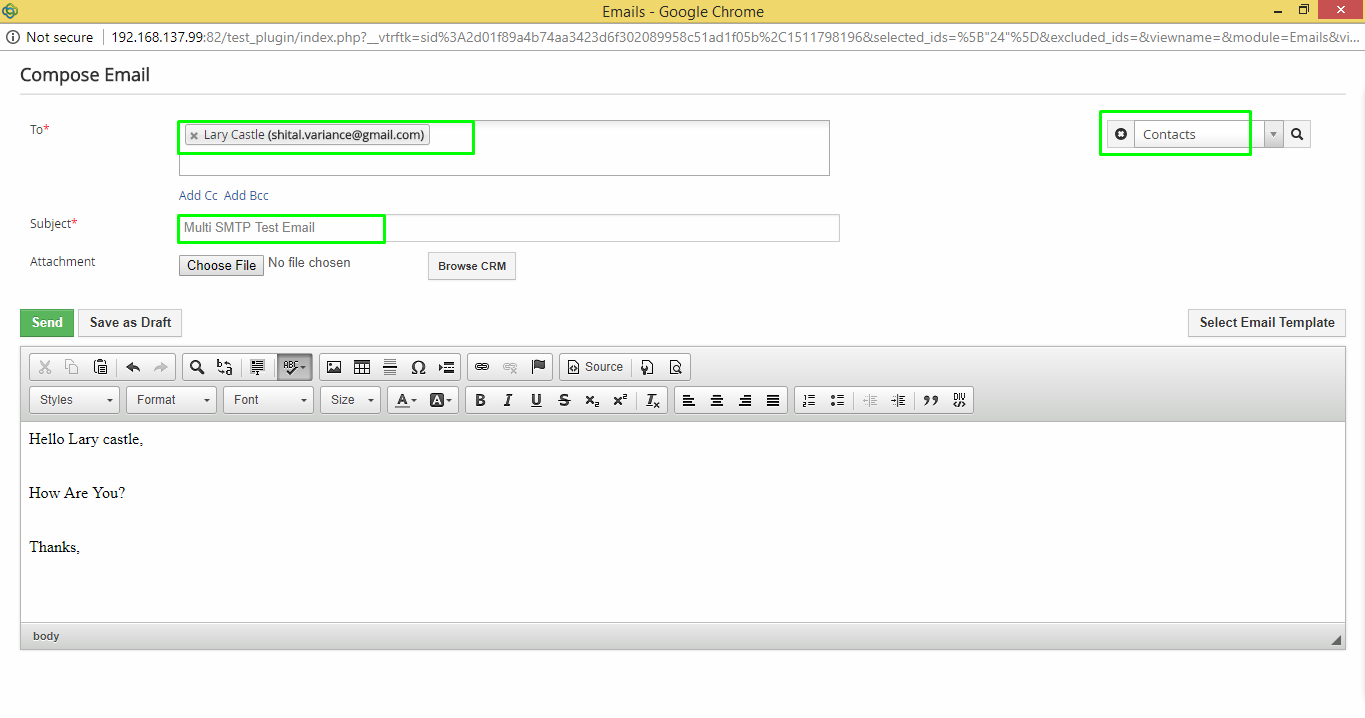 11. check the appropriate email account which we have sent and view From email Id.