1.Home
2.Menubar
4.Functionality based on Module
5.Select Opportunities for forcast
10.Step- 2
11.Insert Target value in Amount
12.Success
ABOUT CRMTiger
We are Technology Consulting company with expertise on Enterprise Softwares offering Development, Integration, Business Process Management and Implementation with Training
CRMTiger team is expert to provide different types of the service related to vTiger® CRM. following is the services we offered to the trusted customers.
CRM Tiger offers
● Customization for vTiger®
● Migration for vTiger®
● Support
● Implementation/Deployment of vTiger®
● Integration of vTiger® with Telephony,Accounting,E-Marketing etc.. applications
We passionately enjoy helping Startups and MSMEs to Market leaders and Large Corporates in making themTech Enabled
Forecast
I ) Introduction :
Forecast is designed for CRM tiger. This module is extensively developed for calculate the sales amount which is available in module. ​VTiger Forecast Extension was designed to help manage and predict Organization's current and future Opportunities. It includes ability to view the entire company's Opportunities as well as drill down to each Team or User.
II ) Requirements :
vTigerCRM version 7.0
III ) Assumptions:
It's intuitive configuration panel is carefully build to allow each Sales Stage to be categorized e.g (Pipeline, Best Case, Committed, Closed, etc.) and Opportunity Type e.g (New Business, Resale, etc.) for more accurate forecast. It also includes ability to specify Targets for each Team/User, and configure periods and personalized dashboards. Thus, you will be able to specify the dates such as range, months, quarters as well as number of periods to be displayed.
IV ) Features :
● Display Opportunities in the Forecast View
● Flexible "Sales stage" (Pipeline, Best Case, Committed) Configurations
● Configure Team, Users & Regions
● Supports Targets
1. On Successfully Login you will be presented with screen as Forecast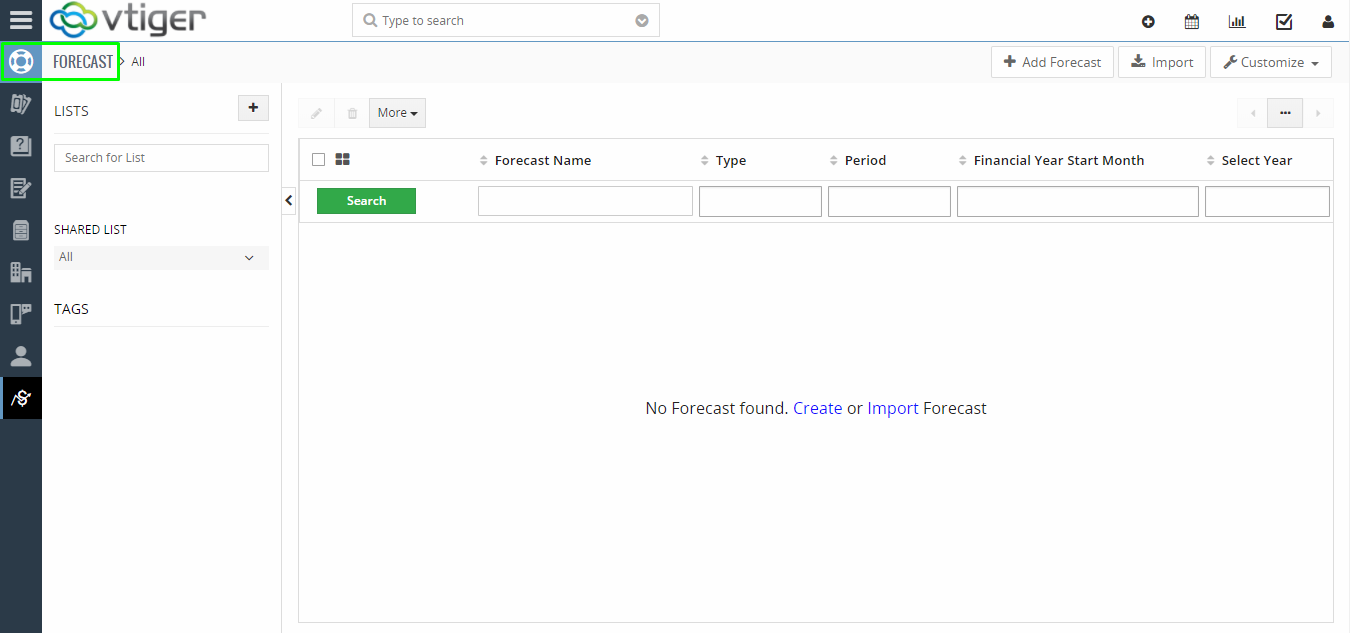 2. Forecast menu coming from Support module.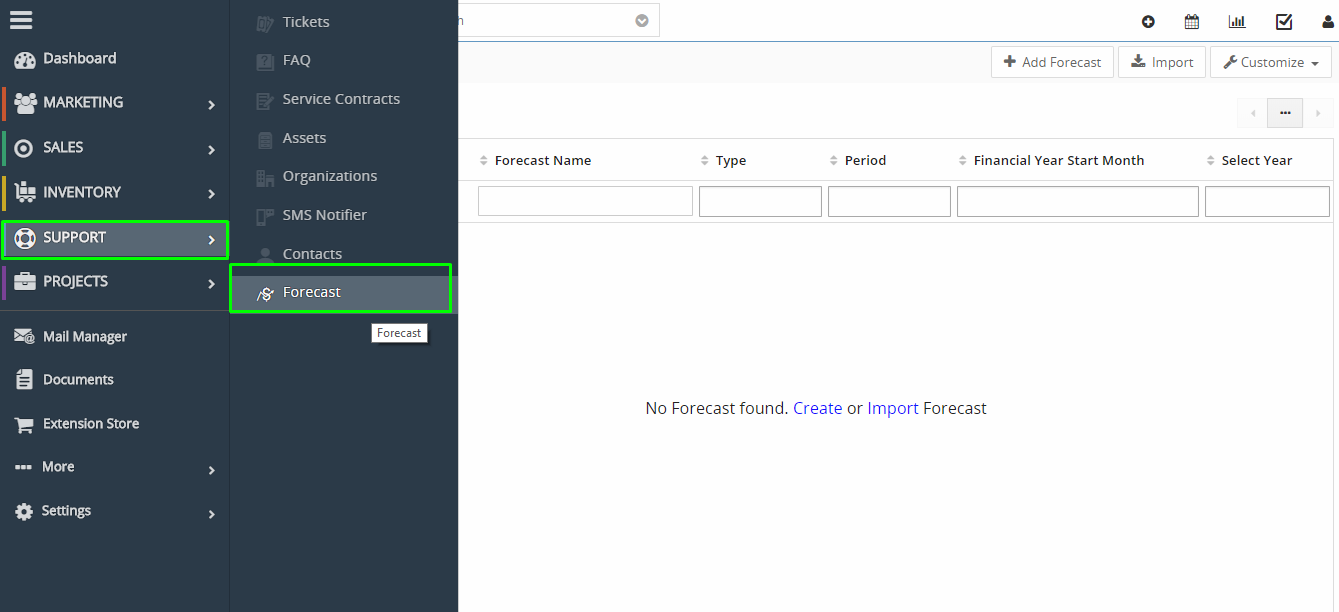 3. Forecast functionality available for three modules as below:
a) Opportunities
b) Sales Order
c) Invoice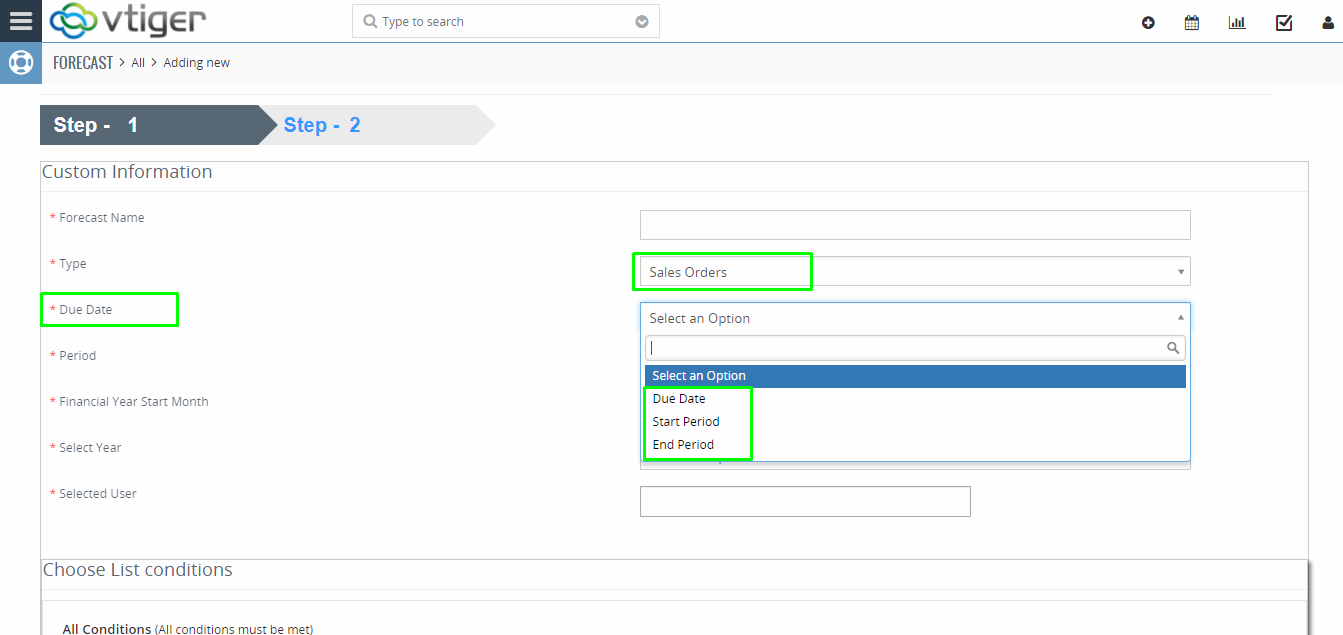 4. As per functionality, Due date is display based on selected module.
a) Opportunities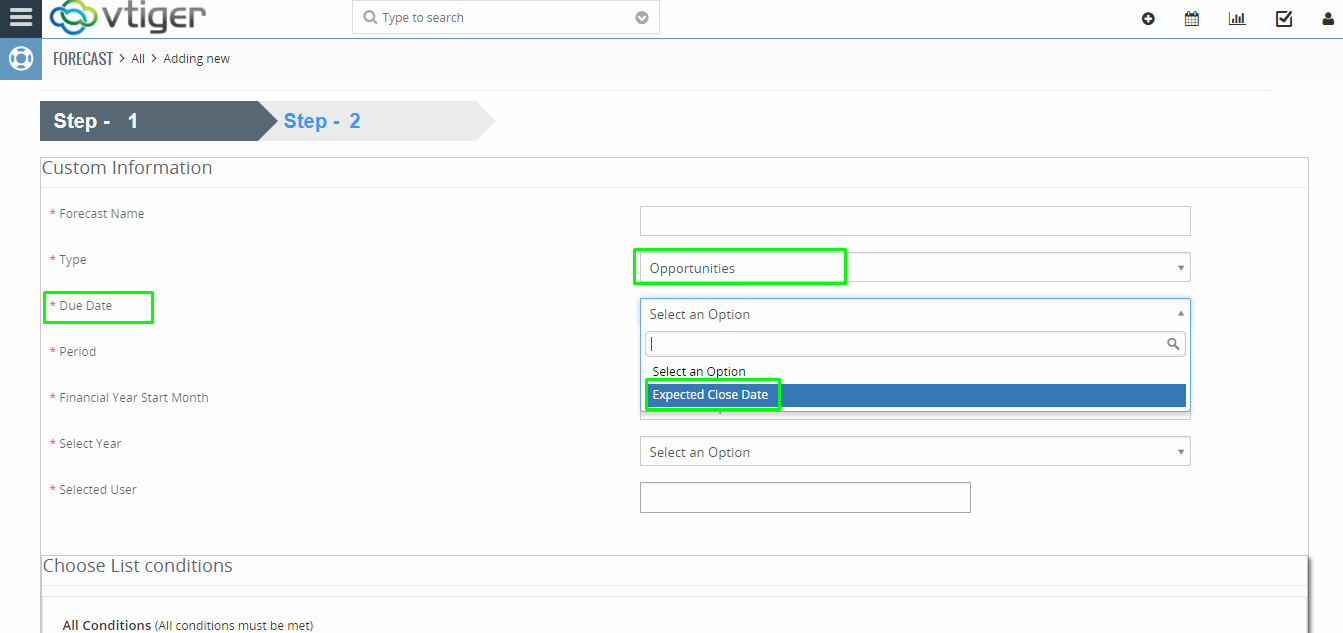 b) Sales Order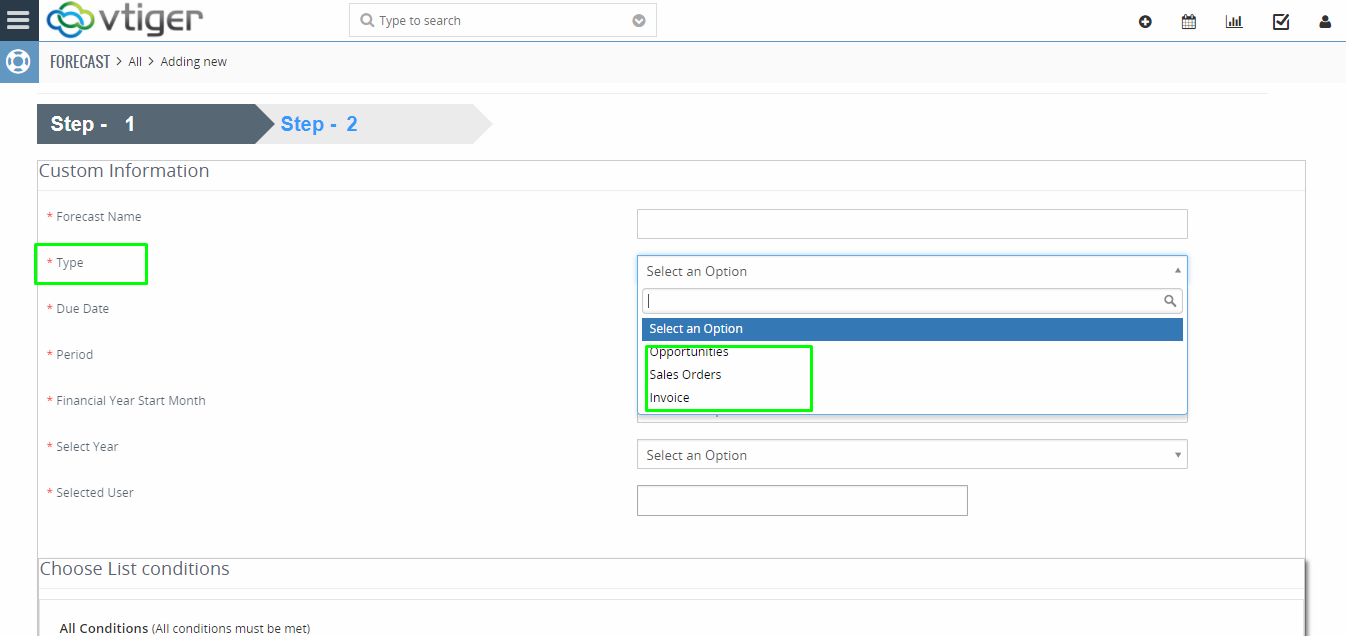 c) Invoice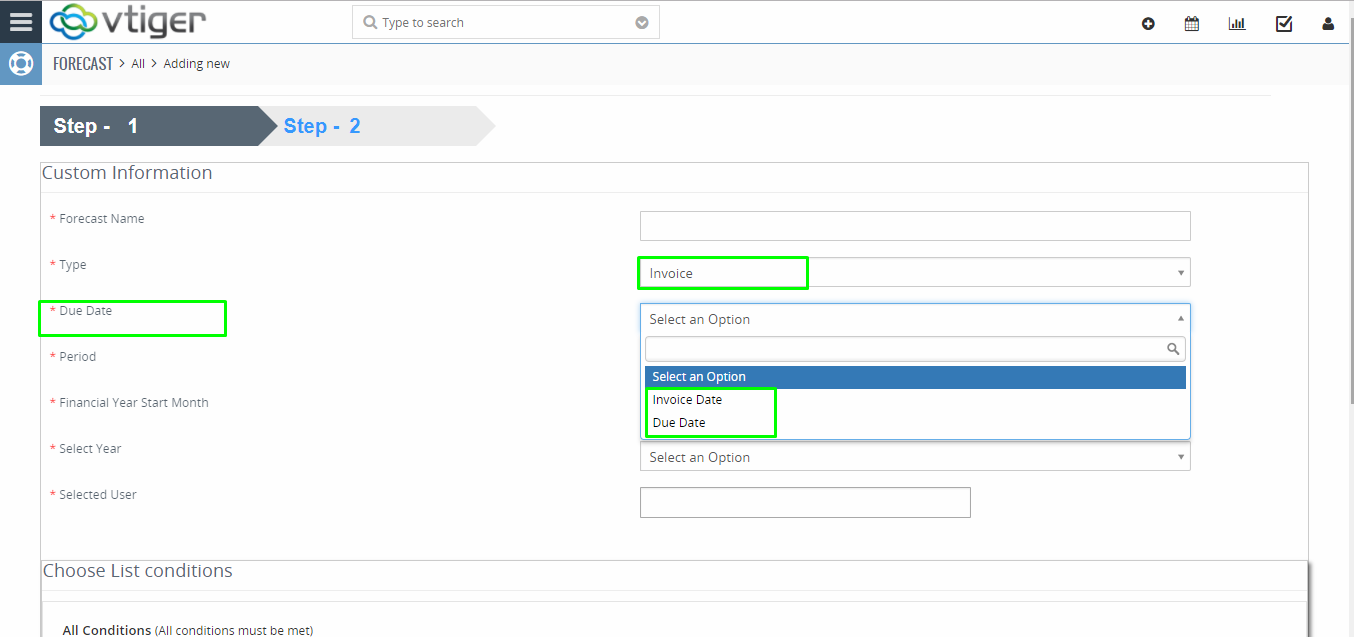 5. Here, we are checking forecast functionality for Opportunities modules. So, Go to opportunities module and create 2 record of opportunity using Amount and Expected Close Date.
1) Opportunities of record: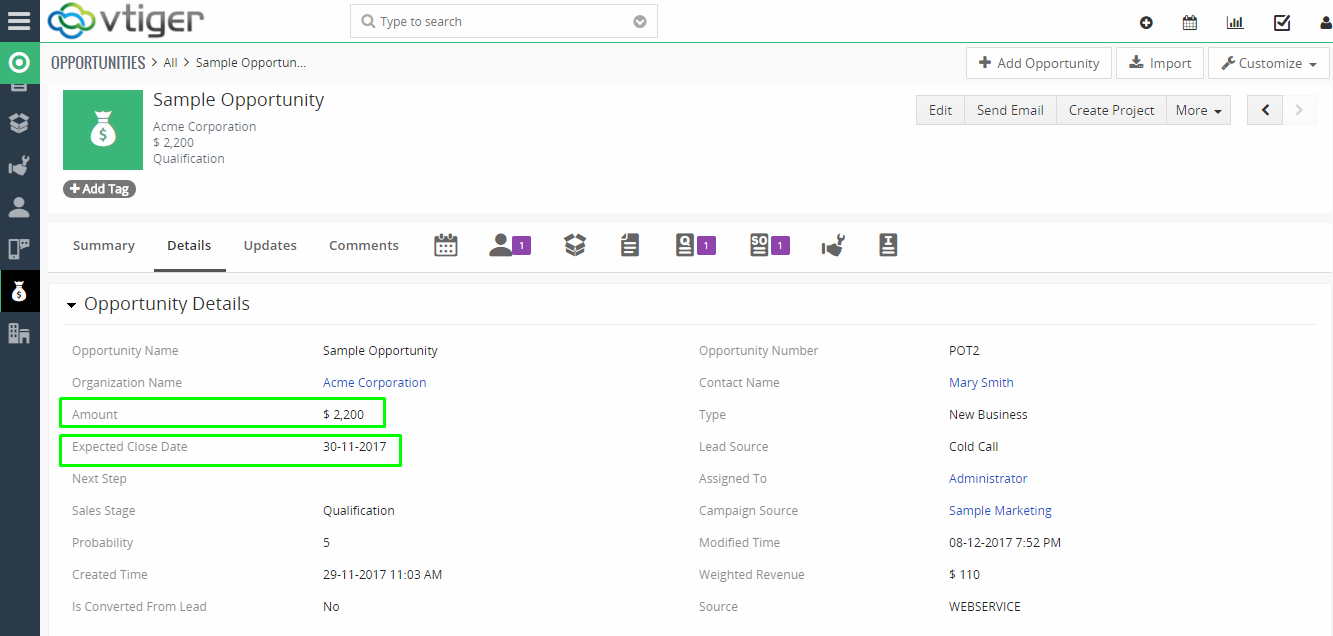 2) Opportunities of record: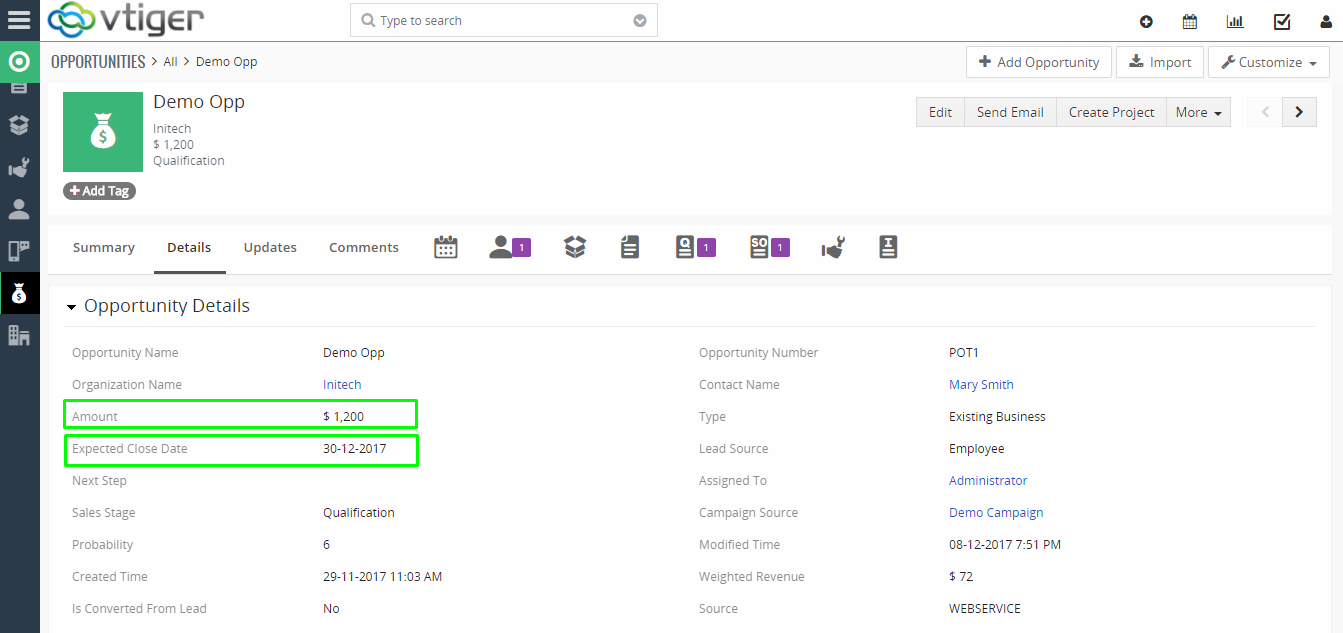 6. User can select period which they want.
7. User can choose Financial Year start month / Year and User name which they want.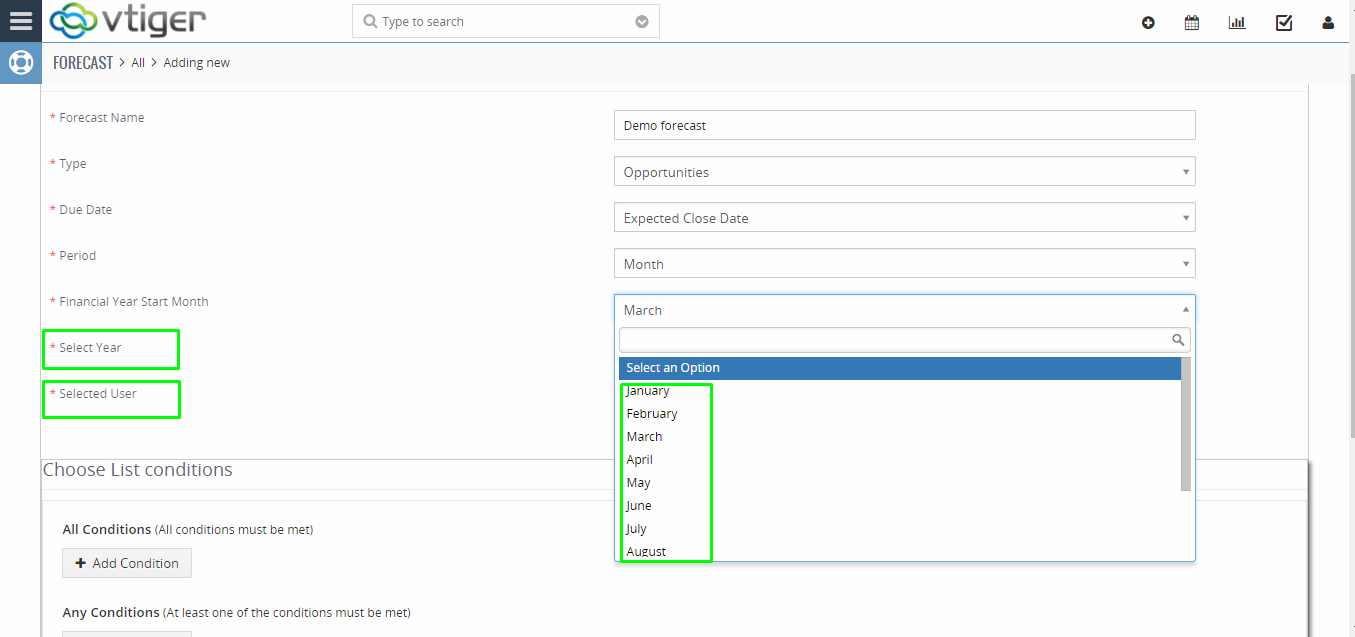 8. Set condition as per user want based on selected module.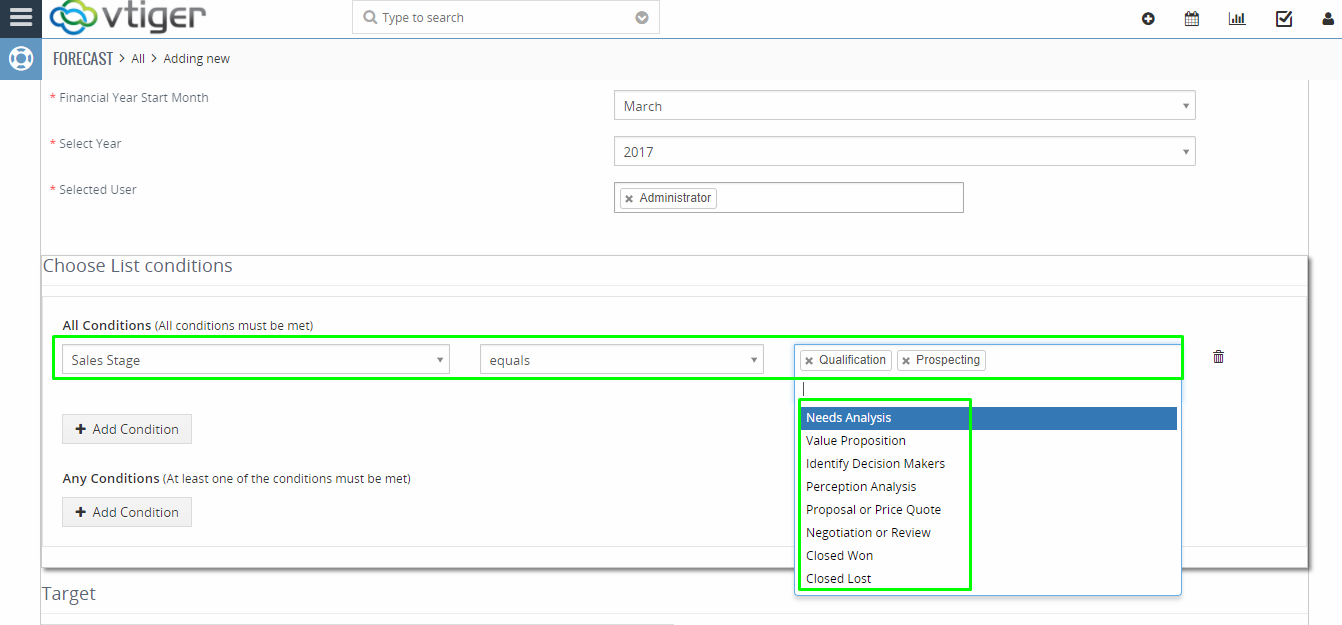 9. Choose Target value which you want to forecasting.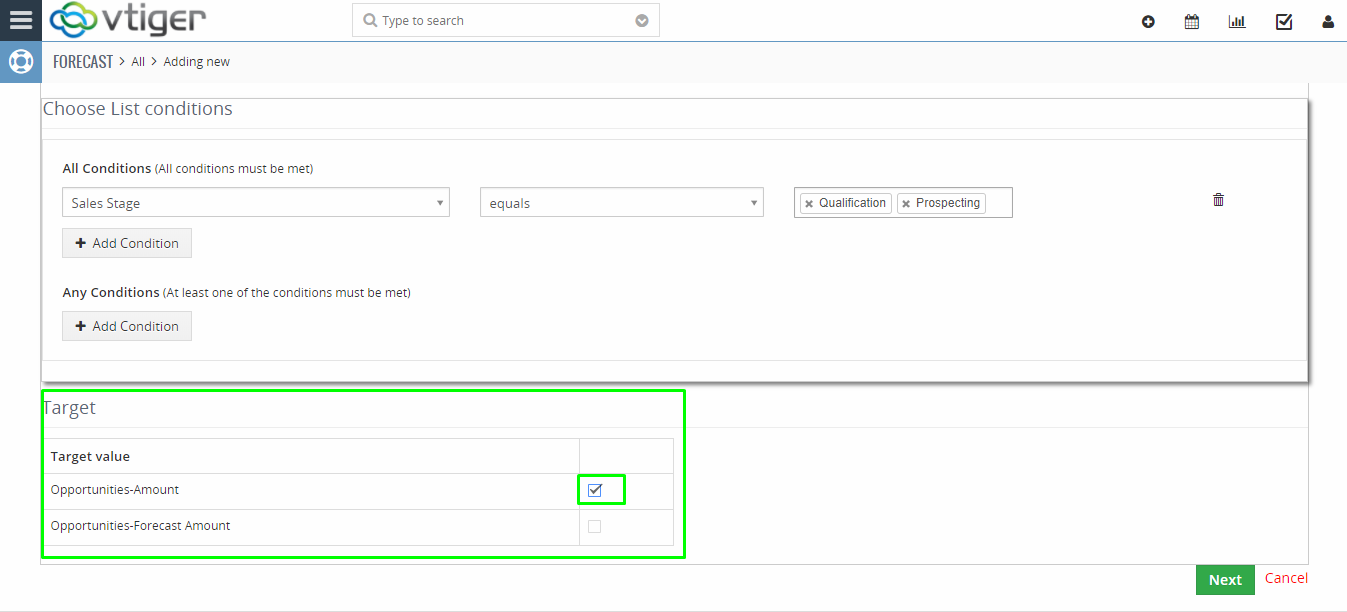 10. Selecting all option with Next then open the Step – 2 page and choose those user which you have added on step – 1.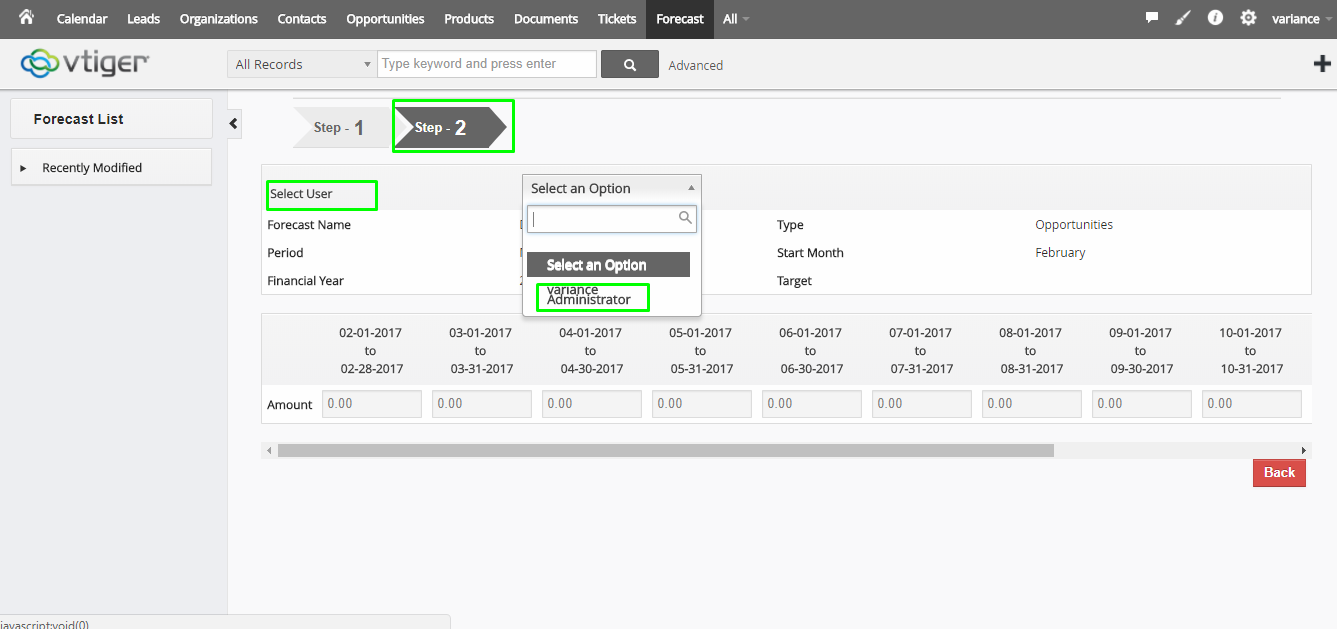 11. Enter the your Target Value in Amount field for all month.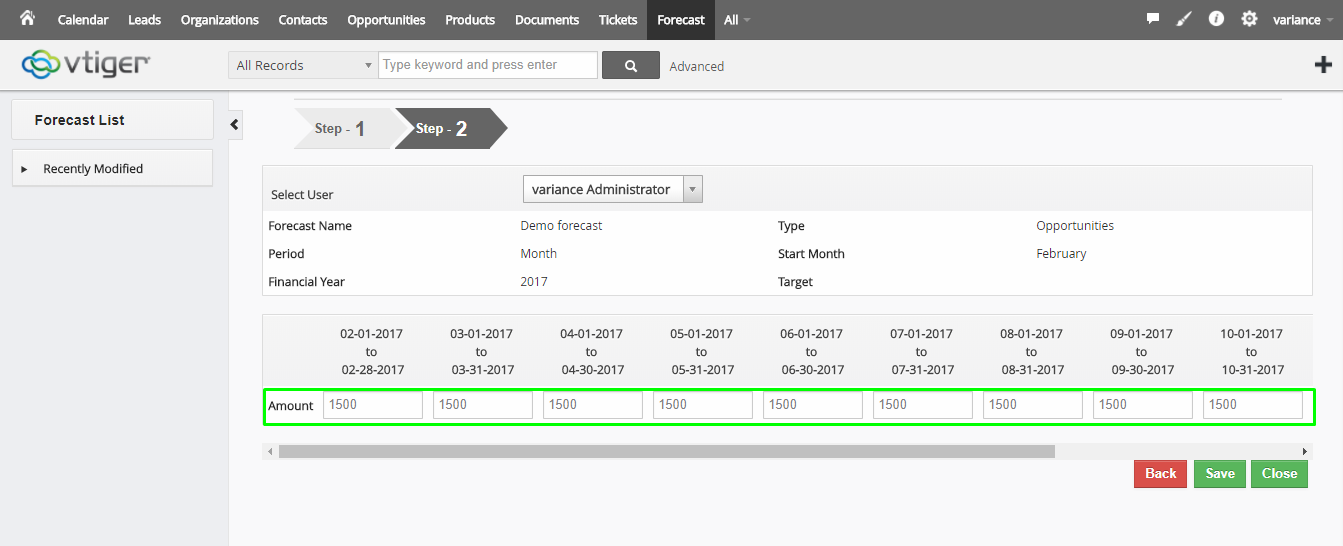 12. Save with press Close button and see value of Amount based on Expected close date and opportunity Amount who made on opportunity module.