Introduction
CRMTiger Mobile app is built for you to access your vTiger CRM (Versions 6.5 and 7.x) from iOS or Android mobile. The app is free to use and access all your CRM information from mobile.
You can also subscribe to access Premium Features of the app from crmtiger.com/app
---
Requirements
CRMTiger App is compatible with Android Mobiles having lollipop 5.0 OS onwards and iPhones with iOS 10 and above. For best experience, "Allow" following permissions when you install and start using the app
● Contacts
● Camera
● Microphone
● Storage
● Location
If you deny any of the above permissions, you may not be able to use some of the important features of the app.

---
Connecting with CRM
Your CRM Admin has to allow you as the CRMTiger mobile app user from CRM Settings. If you are the admin of CRM, get more details about it here

Getting Started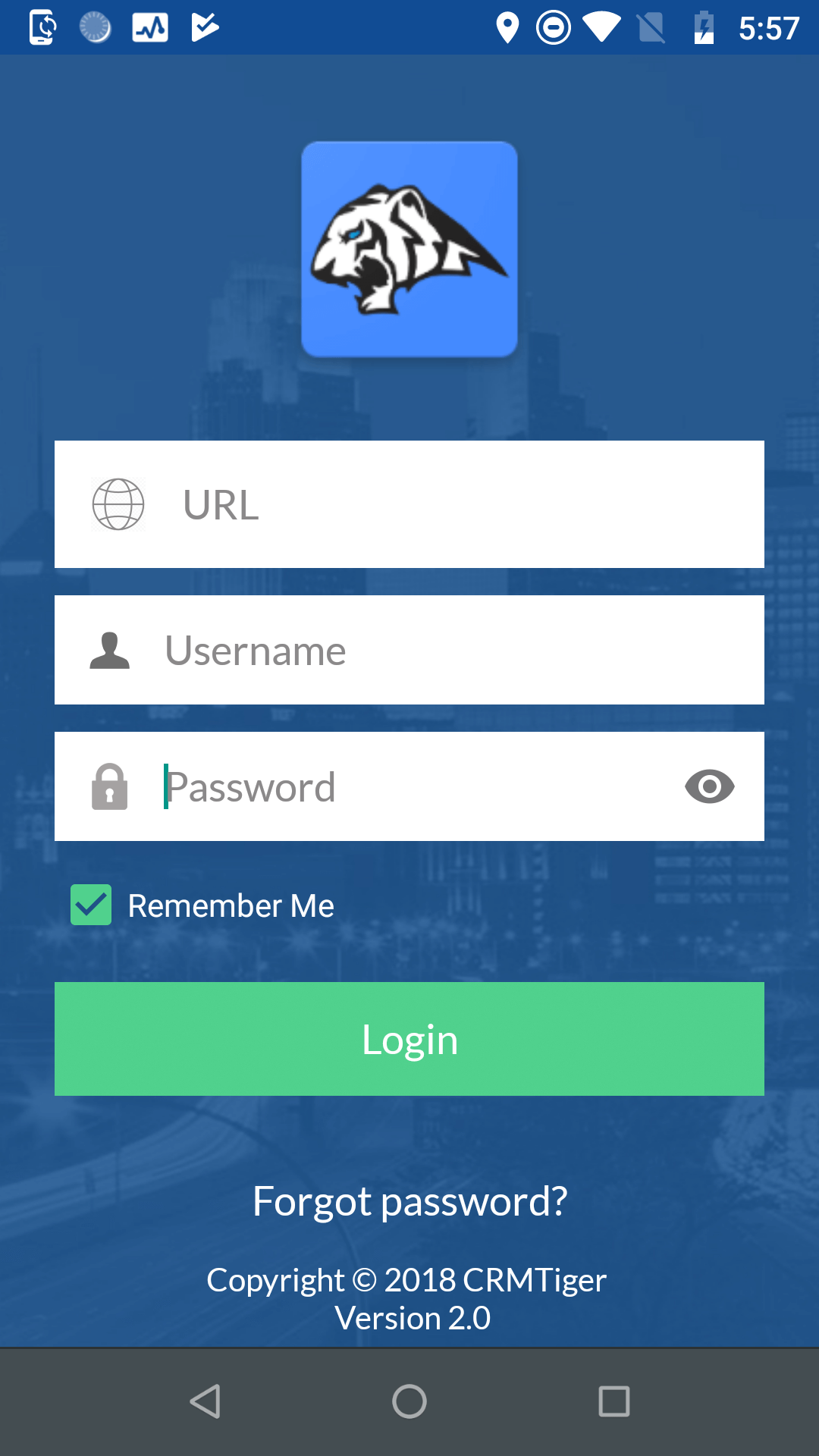 Login
To close this options menu his "X"Type in your vTiger CRM web url Followed by your CRM User Name and Password Check "Remember me" to remember your username and password in the app so you need not memorize it or type it every time you login, especially it's your personal mobile with screen lock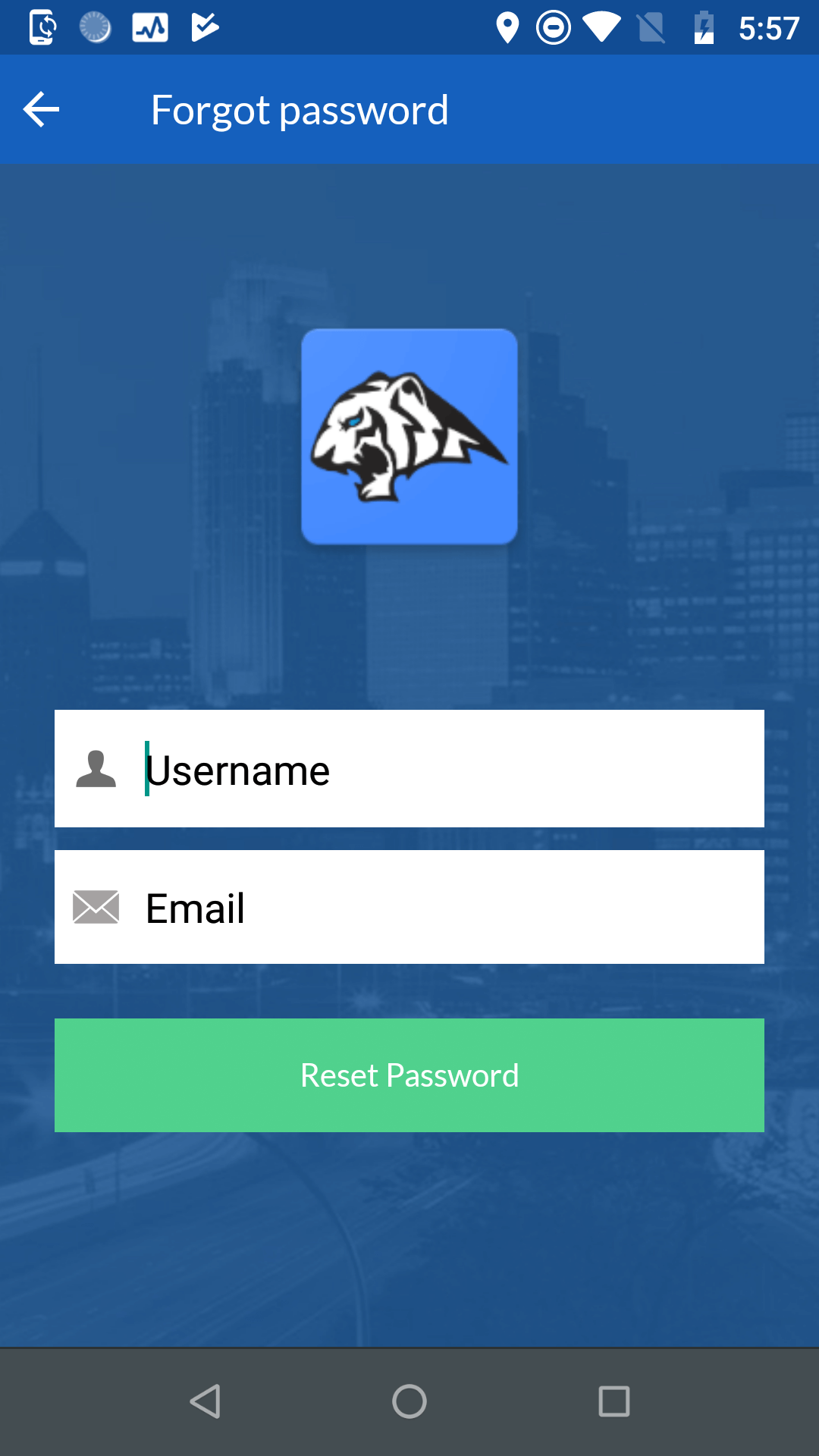 Forgot password
In case if you haven't saved the password in the app and forgot it, you can click link to "Forgot password?" and send request with your username and email to access CRM.
---
Home Screen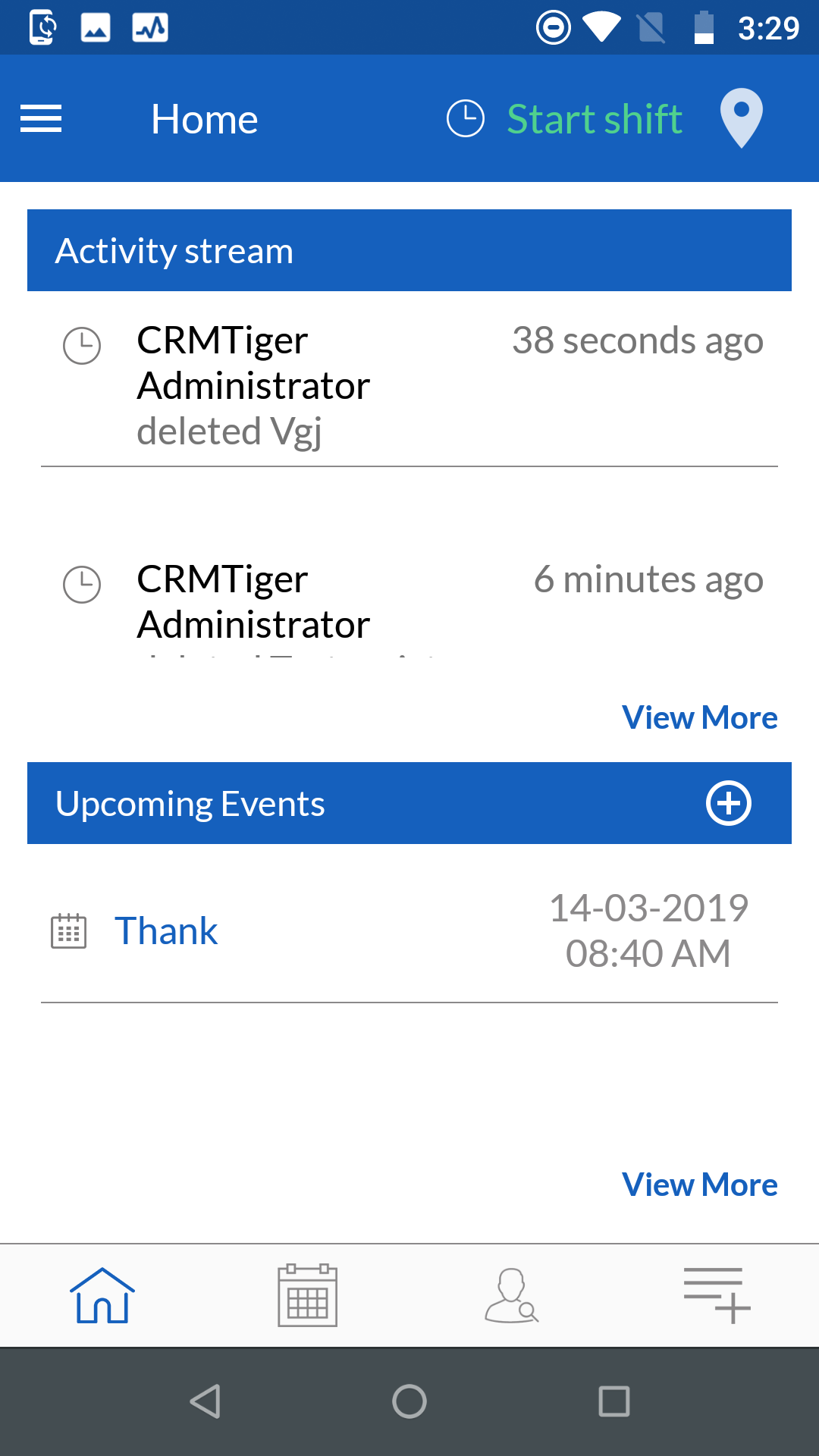 Once you login, You will see this Home Screen. Hit "Start Shift" on top right corner if you are starting your work from the field away from your office and when you finish your day hit "End Shift". On home screen you will see Activity Stream which displays yours and your subordinates' activities in CRM Below Activities, you will see upcoming events -view more to go to the list of either Activities or Events
---
Menu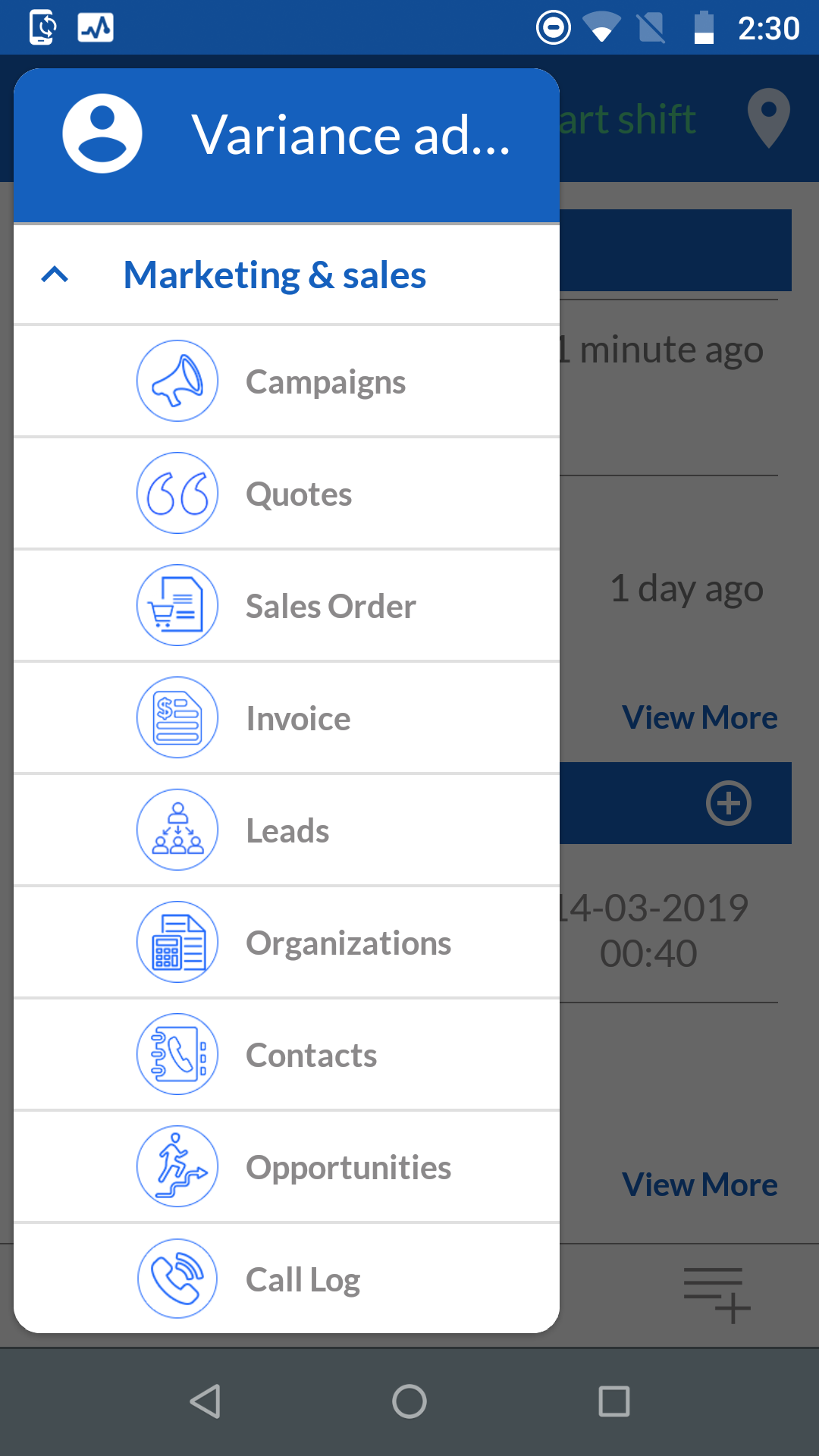 Left Menu
On top left corner you will see Burger menu Hit on the menu icon will open CRM menu with all the modules that you have access to. All modules are listed as submenu under headers like "Marketing and Sales" or "Tools" as in CRM. Expand and collapse these headers to view and access the modules under each of them.

Bottom Menu
On the bottom of the app's screen you will see bottom menu. This menu is for most frequently used area of CRM from Mobile using one hand giving quick access using your thumb Navigate quickly to Home, Calendar, My Lists and Quick Create screens from here
---
Modules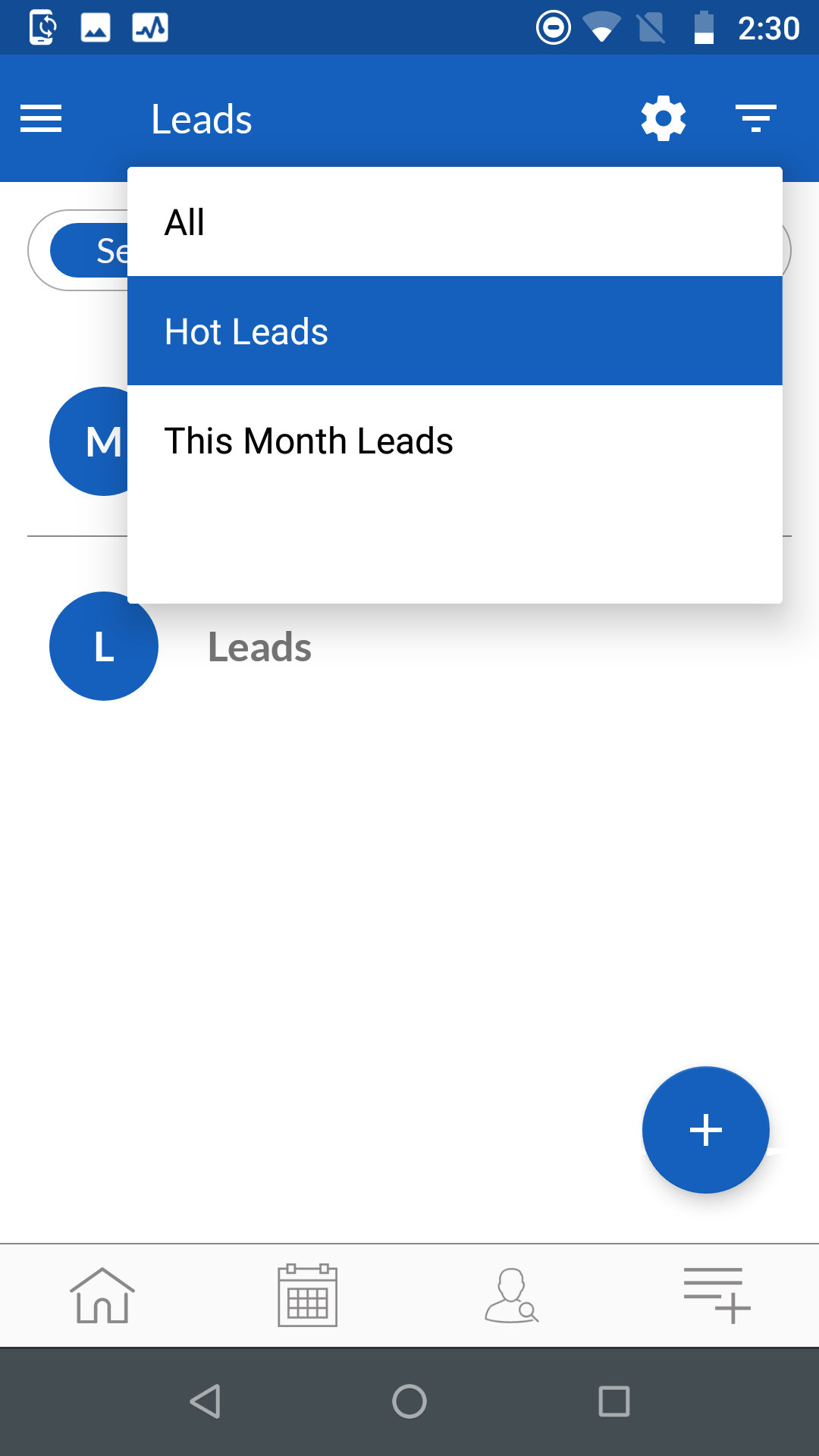 Open any of the module from the slide menu on left, here for example we have shown "Leads". You will see the list of leads from your default set filter.Hit

filter icon to select filte


Use to add record (here to create a lead)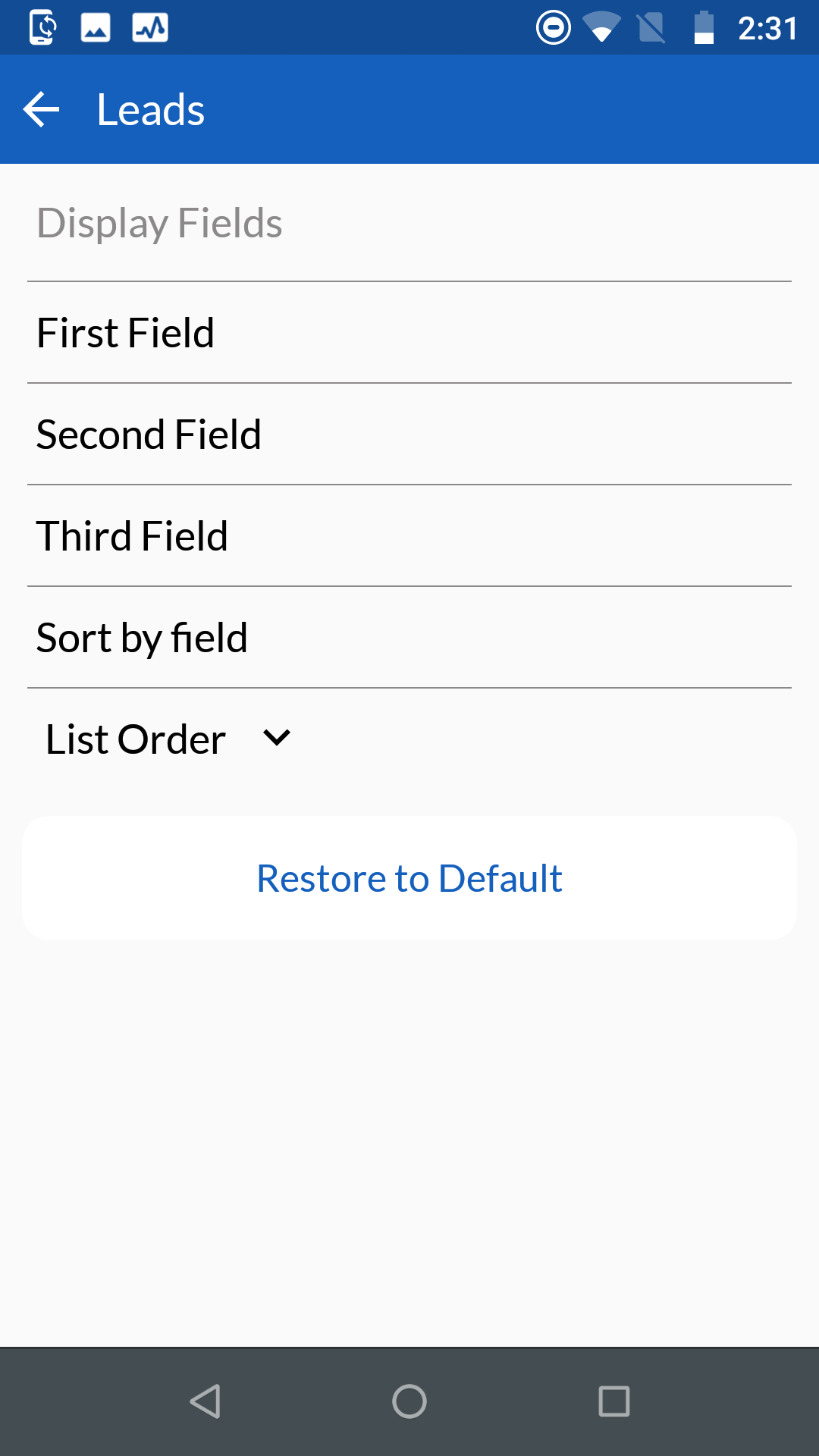 Go to settings to select which field to show since in mobile app list view it shows anyone of desired field for example First Name or Last Name of the lead.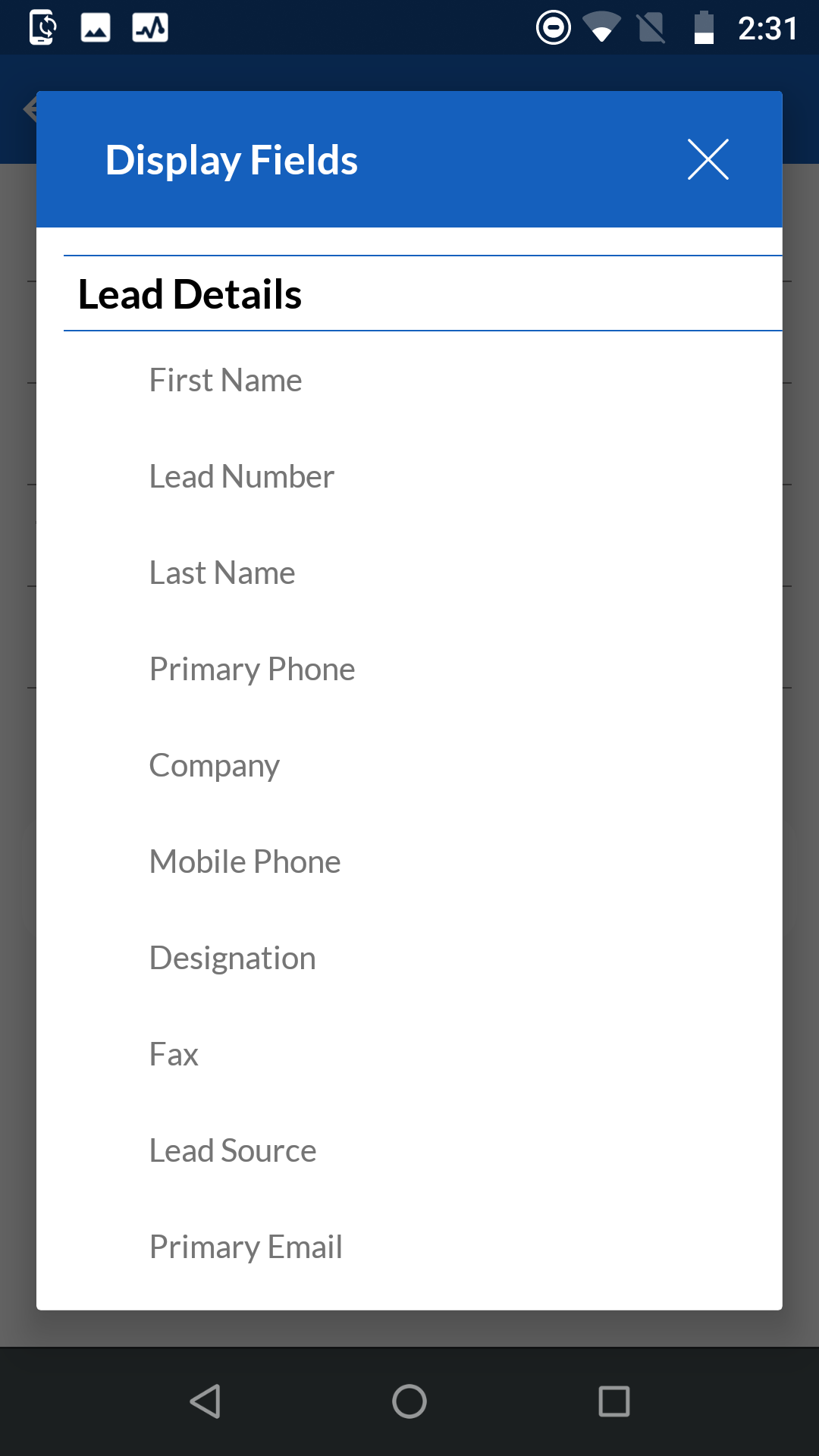 Display Fields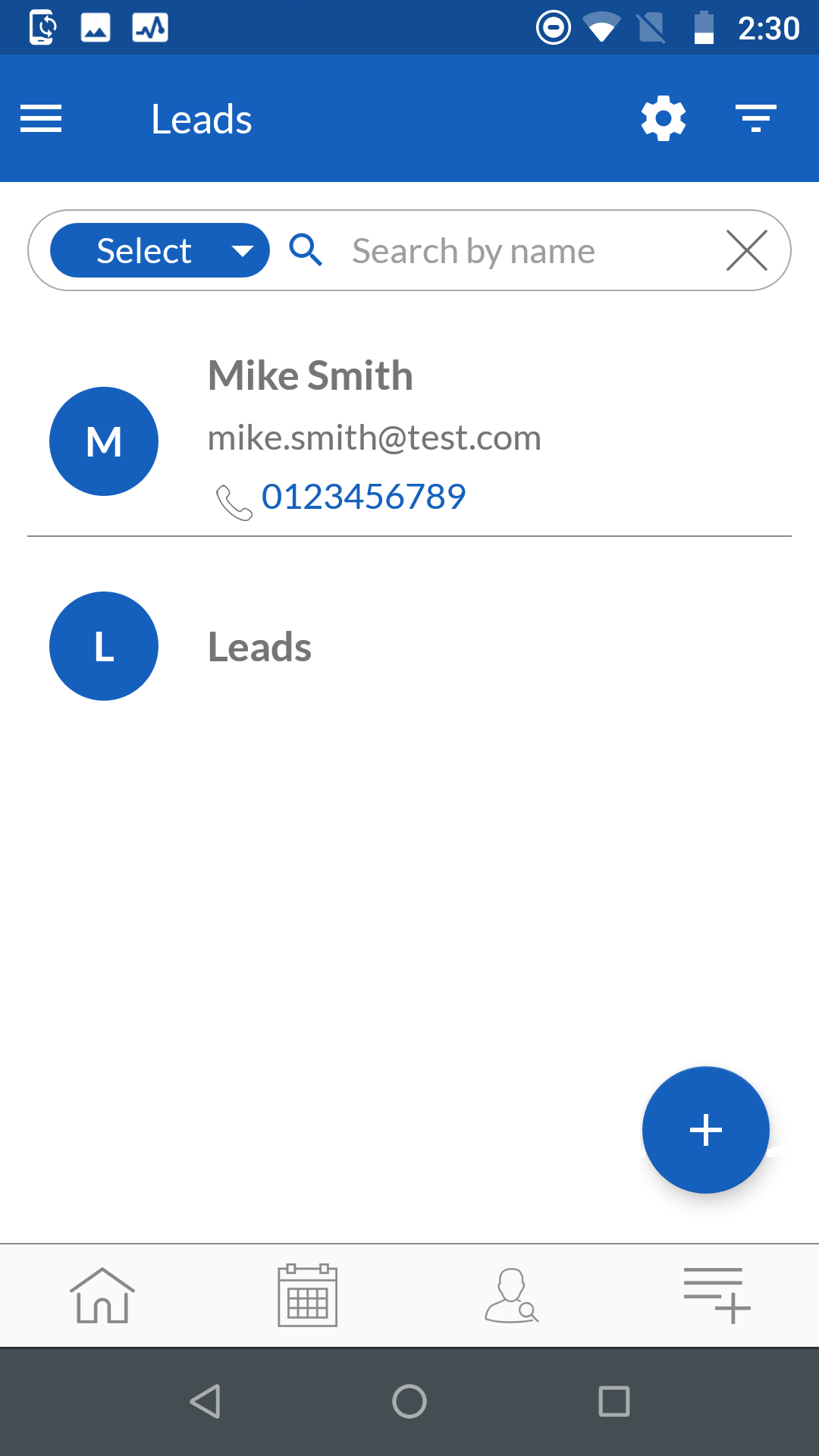 Leads
---
Detail View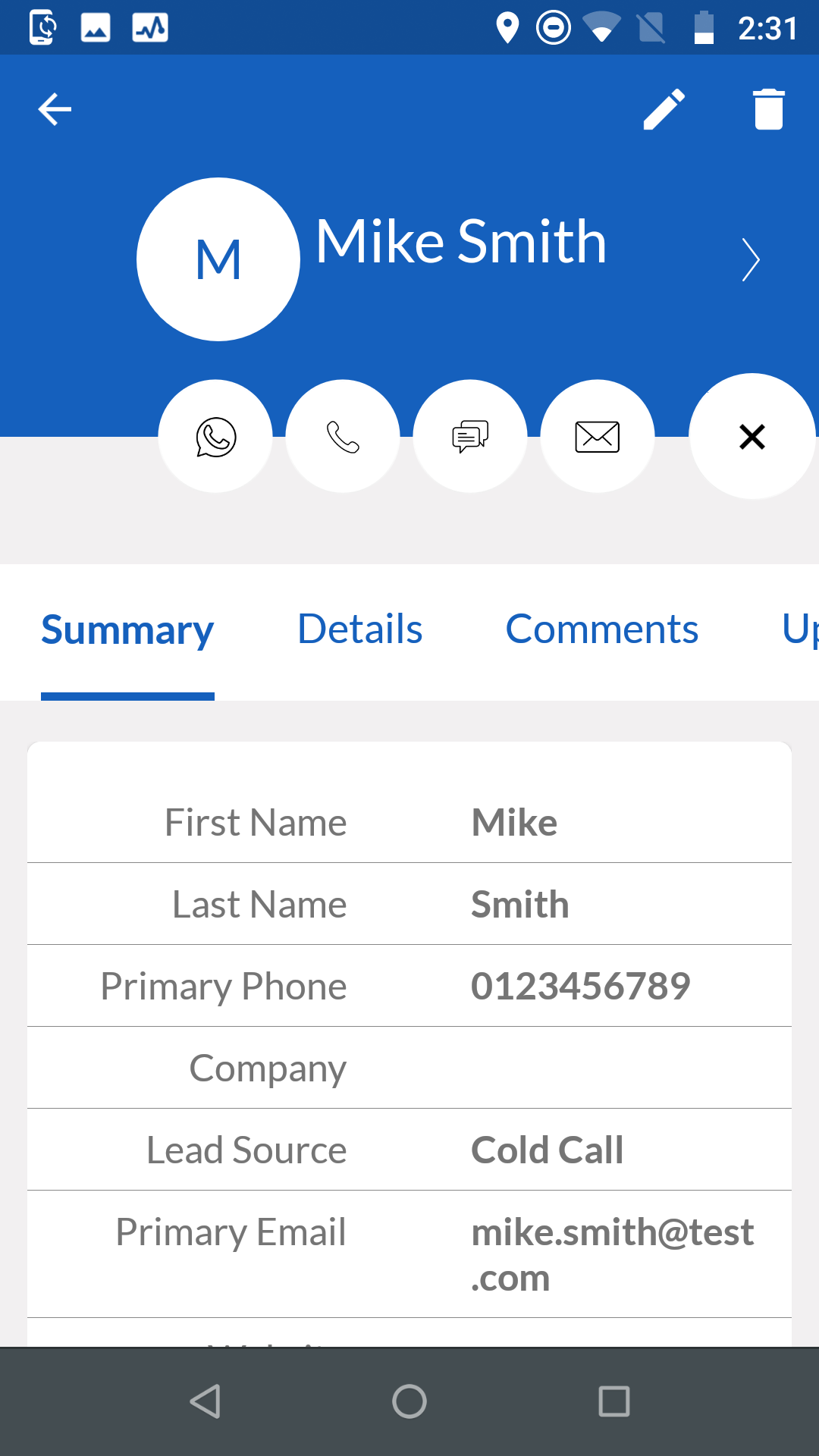 Select any record (here a lead) from the list and it will open it's detail view.

Edit or delete using these icons on top right
Use "+" sign to open options to
● Send an email
● Send a SMS
● Call
● Send whatsapp message
To close this options menu his "X" The default view of a record will be Summary view.
---
Search Records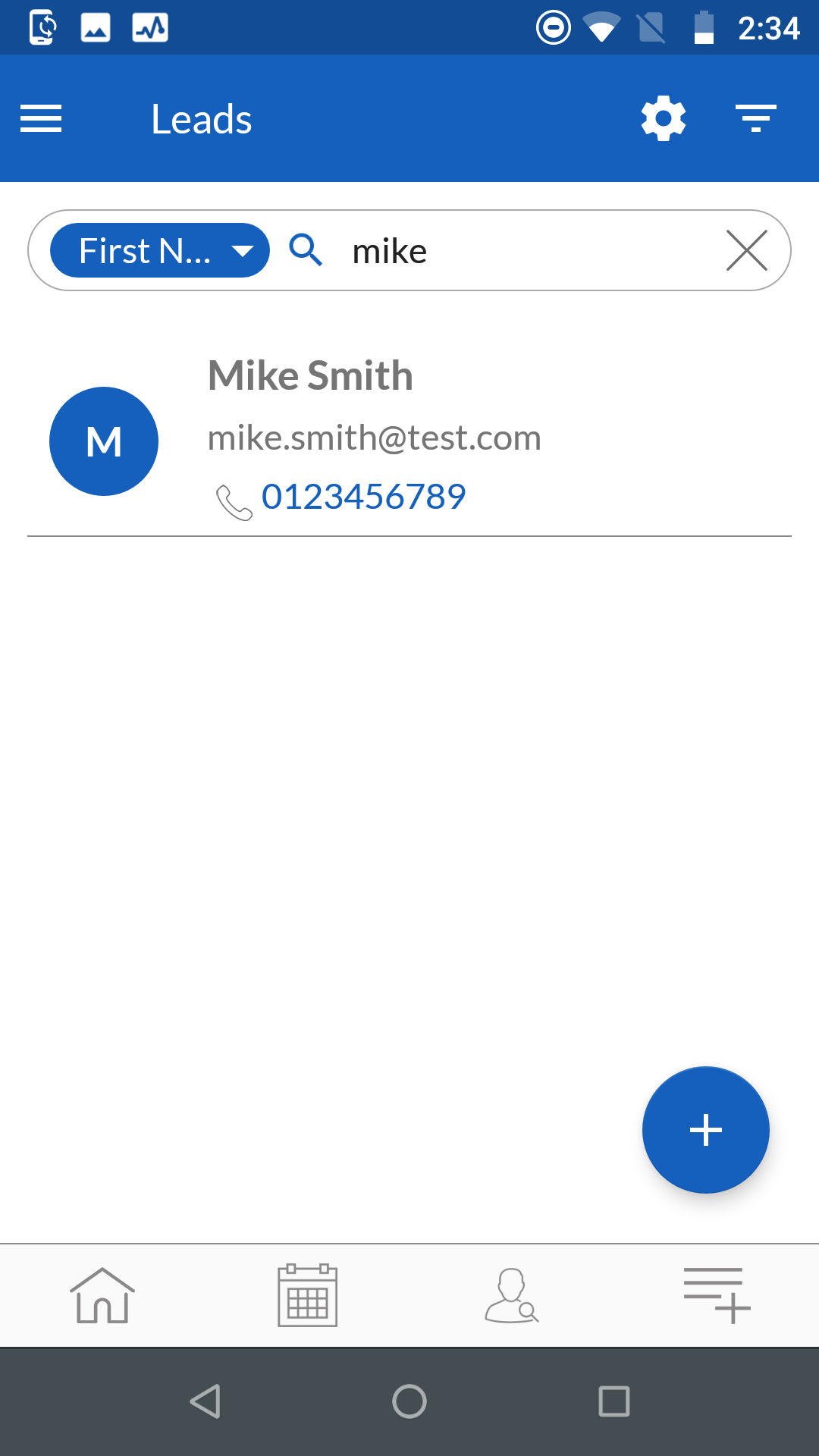 All modules list view you will see the search bar on the top Search here will give you results from the current module
---
EDIT View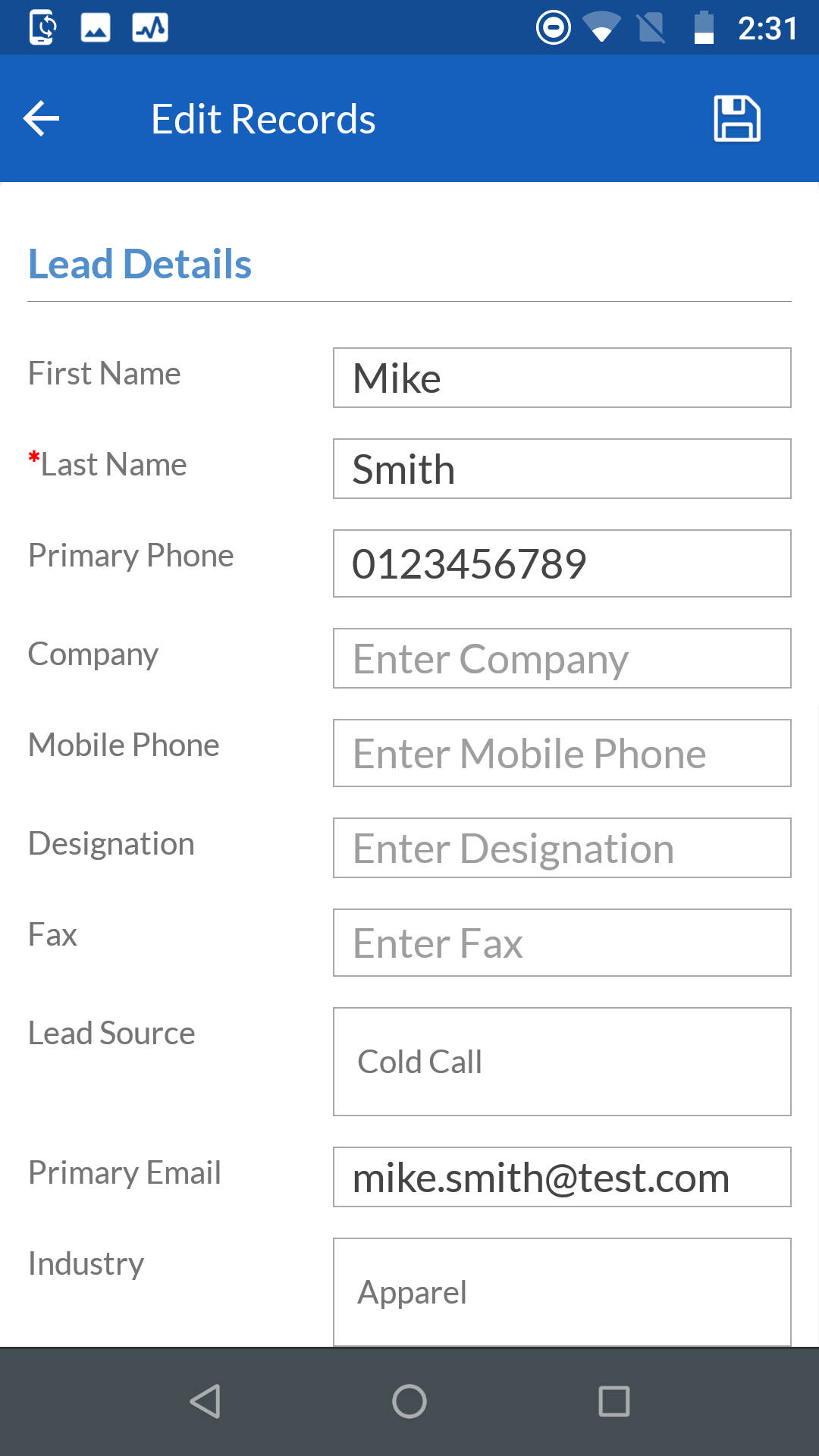 Open and Edit any record will open all the fields of the record on single Column in Edit mode Add/Update information you wish to and hit Save icon

to save the record
Updated on April 9, 2020